Valve Index teased for May -- Valve's own VR headset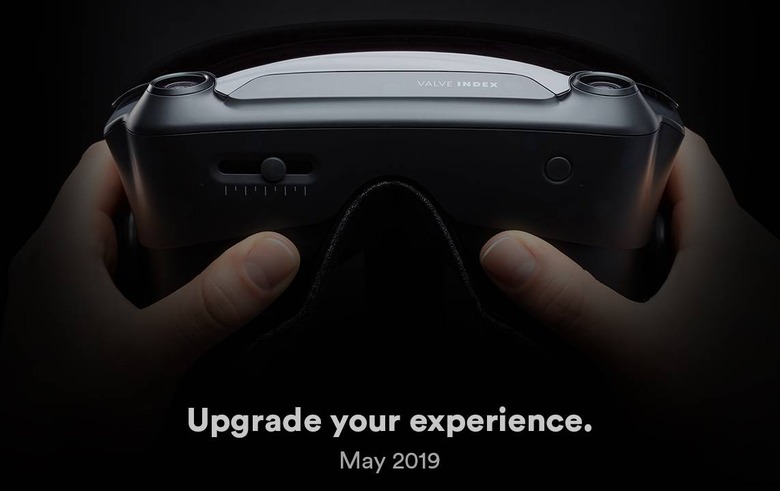 For several months now, rumors have been building about Valve working on its own virtual reality hardware — completely separate from the Vive, which was jointly developed by the game company HTC. Now Valve is letting the cat out of the bag. Friday night saw the release of a simple teaser for the Valve Index headset, along with the line "Upgrade your experience" and a presumed release date of May 2019.
The teaser includes an official website for the Valve Index, but other than the image there are no solid details on the device. Fortunately, that image does reveal more about the hardware than at first glance. Ars Technica took the photo and increased the brightness and contrast, which offers a better look at the headset's sensors and design.
On the front of the Valve Index, each side has what are believed to be wide-angle cameras, which correspond to previous hardware leaks and rumors that Valve's own headset would offer a 135-degree field-of-view, rather than match the HTC Vive's 110-degree FOV. These two cameras also suggest that the Index will use inside-out tracking rather than external sensors or base stations that track players' movements around the room.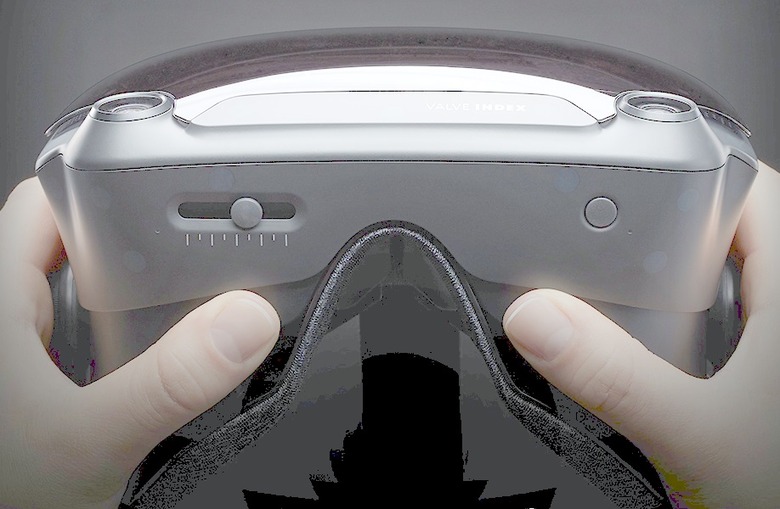 Also visible is a physical slider, which is likely for interpupillary distance (IPD), a setting that adjusts the VR experience based on how far apart a user's eyes are.
Sadly we're left in the dark about a number of things, including accessories like controllers or new games for the Valve Index. The biggest question at this point, however, is what kind of VR hardware this is — something that connects to a powerful PC like the HTC Vive line, or a simple standalone headset.
We'll have to wait until May for more concrete information, although that could simply be the date for an official reveal event rather than an actual launch window.