Vaja turn Samsung's Blackjack into leather clad dominatrix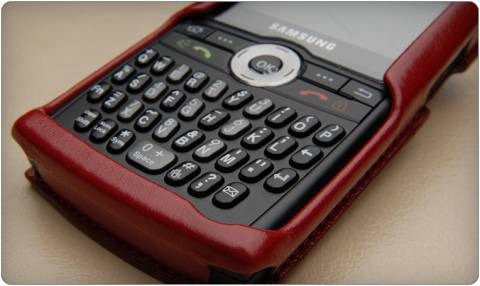 A scientist (who asked to remain nameless) called me up yesterday and told me that in the next few years cellphones are going to get so thin that they'll actually evaporate when you try to pick them up.  Apparently the manufacturers know there's a problem, but design decisions are planned so far in advance that all they can do is promise to change things come 2012.  Until then, I guess we'll have to find some way to fatten up our handsets; Vaja has kindly got the ball rolling by adding some extra millimetres to Samsung's Blackjack.
Stitched from finest leather in a hue Mother Nature might call "Danger Red!", the Balance Case (for that is its official name) has cut-outs for keyboard, camera hump and screen, as well as side slots for volume controls.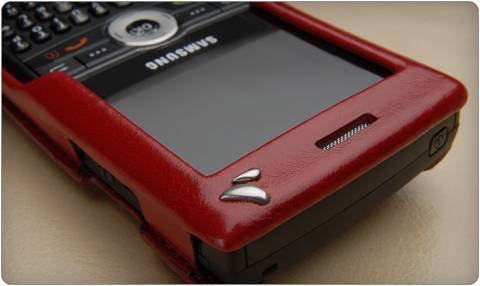 It's available for customisation, so if you're happy with your handset but wish it was lime green with a massive swivelling belt-clip you're probably in luck.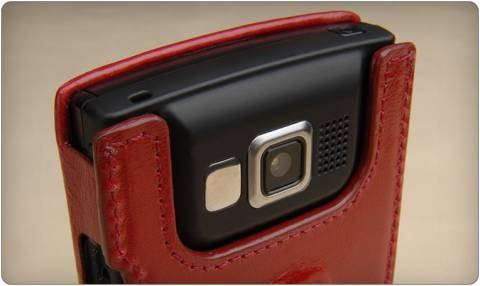 Vaja [via Mobility Today]