VAIO, Fujitsu, Toshiba PC triumvirate might happen in March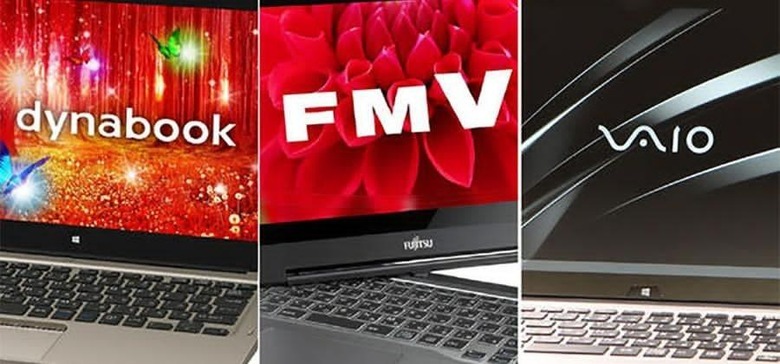 Partly thanks to the rise of smartphones and tablets, the once lucrative PC market has been losing its luster for almost half a decade now. These are desperate times for many PC makers, which call for desperate measures. Three Japanese companies have been reported to be close to showing their desperation, by joining forces to tackle the common foe of declining PC sales. That VAIO, Fujitsu, Toshiba merger might actually even happen before the end of March. However, that drop might not even make any ripple in the global PC market.
That March date was actually given by Japan Industrial Partners' Hidemi Moue. JIP is the buyout fund behind the new VAIO company that was spun out from Sony. Naturally, Moue is a bit more positive about this merger, considering VAIO is expected to get the largest stake in it. Amusingly, Toshiba continues to be coy about the matter, saying nothing has been decided yet, while Fujitsu prefers not to comment at all. Coincidentally, the latter two have also been the subject of rumors of spinning off their PC businesses.
But even if such a merger were to happen, within Moue's timeline or not, it might not actually benefit the international PC industry, or at least not directly. The combined forces of the three companies are reportedly going to focus on the Japanese market and the Japanese market alone. To some extent, it does make sense to first fix one's home before fixing the rest of the neighborhood. Analysts also contend that a merger of PC companies makes no sense in the global market. Not to mention it might even raise red flags with regulators.
The merged company is expected to account for a third of the Japanese PC market. If so, it will be contending with the duo formed by Lenovo and Japanese company NEC, which has controlled almost 30% of the country's PC shipments in the third quarter last year. In the global market, Lenovo, HP, and Dell still command sales and shipments, though they too have seen better days.
SOURCE: Bloomberg