Trio of Major PC makers in Japan consider combining operations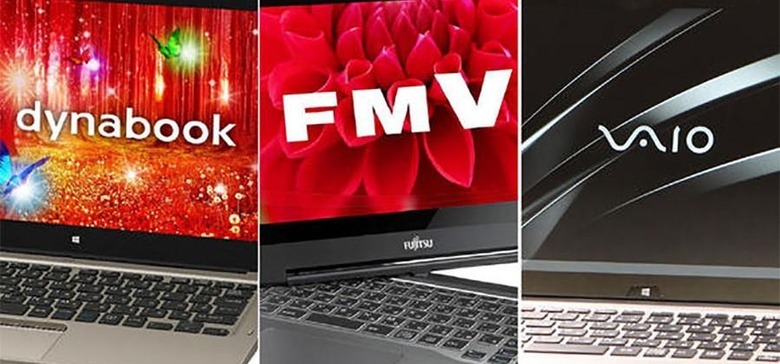 Three major computer makers have announced that they are considering merging their PC operations to create a single company with the largest market share in Japan. The three firms are Toshiba, Fujitsu, and Vaio. Combined the three firms would own 30% of the Japanese PC market.
Reports indicate that the three firms will soon begin negotiating the specifics of the deal and hope to have the basics of the agreement hammered out as early as this month and then launch the combined company in April 2016. Once merged the firm will oust NEC Lenovo Japan Group from the top spot for PC makers with its current market share at 26.3%.
Vaio itself was spun off from Sony in July of 2014 and is expected to be the remaining company after the merger with the other two firms making investments and transferring operations to the combined entity. The staff form those two firms are expected to be kept as well.
Major investments in the new combine company would come from Toshiba, Fujitsu, and Investment Fund Japan Industrial Partners, the top shareholder in Vaio. Each are expected to invest about 30% into the new company. It's unclear where the other 10% funding will come. In the US, the combined Fujitsu, Toshiba, and Vaio share of the US PC market was about 6% in 2014, putting the new combined entity in sixth place behind Apple in market share.
SOURCE: Nikkei