Vacheron Constantin Reference 57260 pocket watch has 57 complications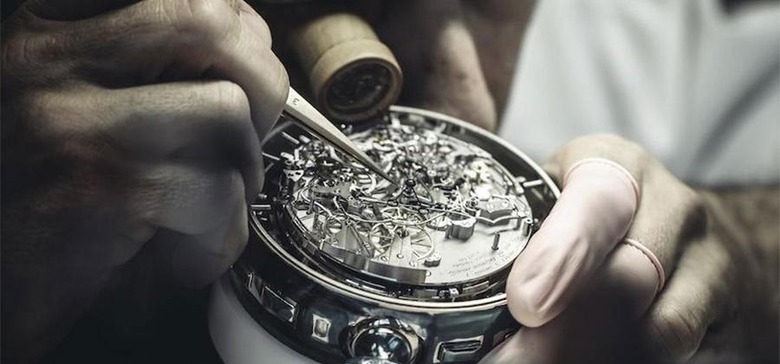 Mechanical watches are works of beauty on the outside and inside with many having multiple complications and high levels of fit and finish. One of the most famous of all mechanical watchmakers is a company called Vacheron Constantin and the company has unveiled what it claims to b the most complicated watch ever made. The watch is called the Vacheron Constantin Reference 57260 pocket watch and it has 57 complications.
The features and complications of the watch include hours, minutes, and seconds hands, armillary sphere tourbillion, triple-axis tourbillion, world time indication with a separate display for 12 hours and minutes, day, and day-night display. The watch has a balance wheel with variable inertia and spherical hairspring.
The maker also fits the watch with a triple-column-wheel split-second rattrapante chronograph with 60-minute and 12-hour totalizers. Among the astronomical complications are a perpetual Gregorian calendar, a financial business calendar, and a Hebraic perpetual calendar along with sunset and sunrise indicators and phases of the moon among many others.
The watch has different chiming complications that can be silenced. The chime has five gongs and five hammers that plays the same tune Big Ben plays. The watch has a built in alarm that can be silenced, a power reserve indicator, and a crown position indicator. You need some very large pockets to carry this watch. This watch was commissioned by one of the top collectors in the world and is the result of eight years of research, development, prototyping, manufacturing, and assembly.
SOURCE: ABlogtoWatch