V-MODA Crossfade M-80 White Pearl Headphones Review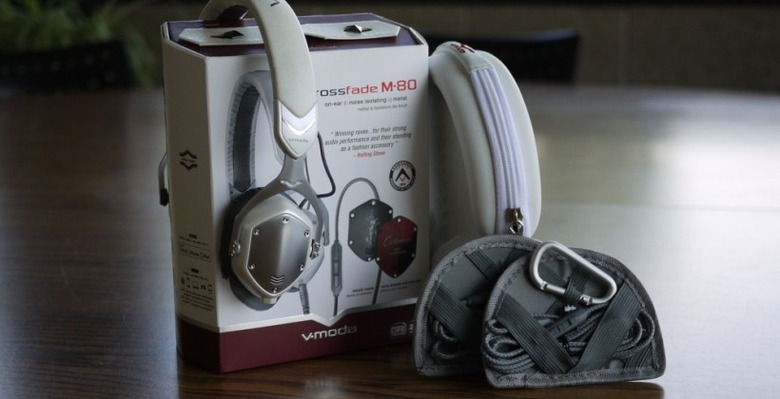 This week we've got our hands on the slightly smaller line of V-MODA's impressive lineup of headphones, here with the Crossfade M-80 headphones in White Pearl. These headphones have just been launched worldwide and will work splendidly with whatever standard headphone-jack-packing device you've got on you – and they'll make you a fashion icon to boot. These are on-ear headphones made to bring on a sense of awe in ever aspect – will they live up to the greatness we found in the over-ear LP2 model, or will their size be their hinderance?
We posted a review of the V-MODA Limited Edition Crossfade LP2 headphones back at the start of this year – now it's time to have a peek at their smaller relative. Here with the brand new White Pearl edition of the M-80 on-ear headphones we've got an extremely similar build, as expected, with steel construction throughout the phones, a "Steelflex" headband padded with rather comfortable materials for your head, and Kevlar reinforced cables.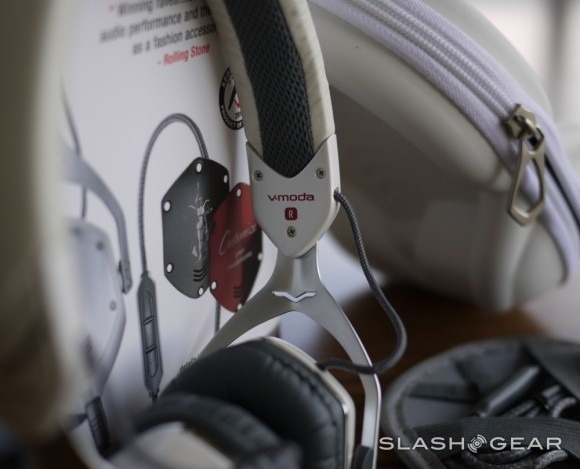 You get an Exoskeleton hard case to carry your headphones around in, two cables inside the box (a one-button cable as well as a three-button cable) and military-level quality classified at MIL-STD-810G. Inside the phones you've got 40mm dual-diaphragm drivers that bring on high quality sound (deep base, bright mids, and sharp high notes even at low volume) with V-MODA's patented driver technology. There's no artificial sound processing here, just fabulous hardware that takes your audio and makes it ring true.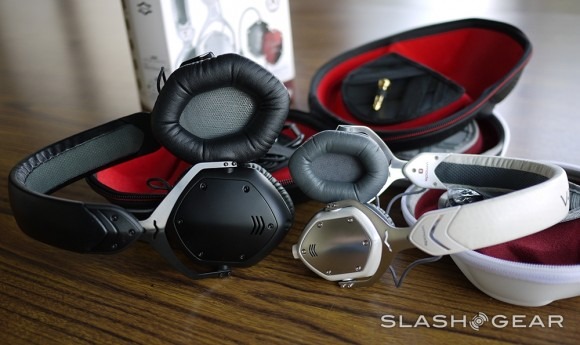 You've got memory foam ear cushions that help with noise cancellation, 24k gold earphone plugs, and the buttons you'll find on the cables work with whatever device you'll be using them with. The three-button cord is, however, made for Apple products while the one-button cord is the one guaranteed to work for whatever device you've got handy – they all do at least one action when that button is tapped.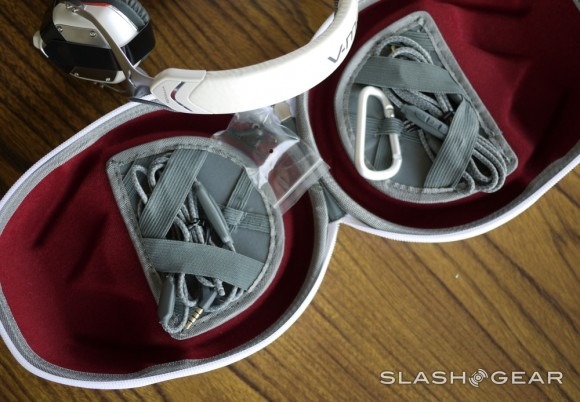 When you pick these headphones up you've got both an Immortal Life Program guarantee and a 2-year warranty at no extra cost. The 2-year warrantee brings on a replacement pair if they explode – or whatever odd thing could possibly happen to them, with some limitations – just so long as you pick them up from V-MODA or one of their Verified Dealers. The Immortal Life Program has you able to pick up a 50% off shelf cost replacement pair of headphones if you're outside your 2-year warrantee and accidentally "run over them with a tank" as they say.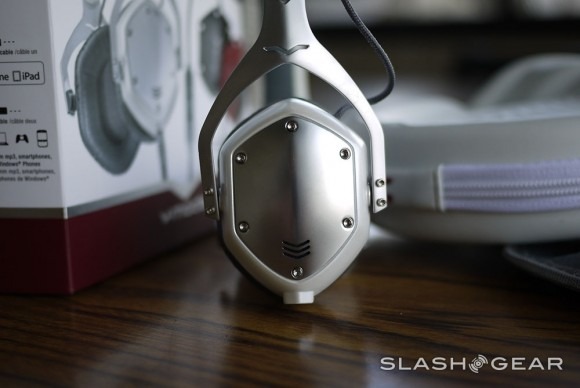 Have a peek at the chart below to compare the LP2 headphones we reviewed before to the M-80 model we're looking at now – this chart comes from V-MODA's site and lets you know where they stand with the two models (of a wider selection as well, of course, including the Crossfade LP model we reviewed back in 2010!) Note though that we've found both the over-ear and the on-ear models to be powerful enough for even those of you out there that dub themselves audiophiles – they're up to the challenge!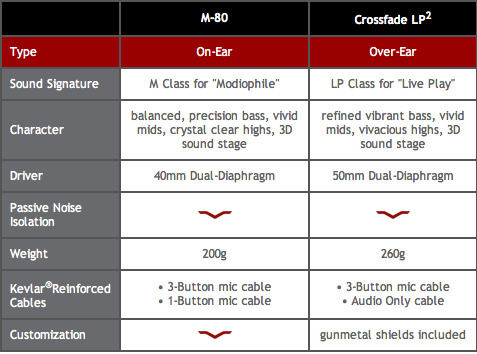 These headphones will cost you $230 USD if you pick them up right now from V-MODA's online shop. They're there in White Pearl as well as "Shadow" and True Blue special edition versions right now – good luck with the True Blood phones though, they've been low on stock for a while – nearly gone!