V-MODA Crossfade M-100 Crowdsourced Headphones Blast Forth

Today is the day that V-MODA reveals their next big hit with the Crossfade M-100 metal, customizable, over-ear headphones to add to their fabulous series of audio products we've had a peek at more than once. This new design features a "crowdsourced" set of features made by V-MODA's "collective brain trust of audiophiles, editors, producers, and DJs", here bringing together what the company assures is their most powerful set of blasters yet. This release works with what V-MODA says is "the most unique design process" they've ever made happen.
The M-100 will be rocking forth with 50mm Dual-Diaphragm Drivers (patent-pending) as well as a completely real sound – no artificial sound processing, that is. You've got dual-inputs with the group's own V-CORK seals (also patent-pending) with a package that includes two kevlar-reinforced cables (not unlike their previous releases). This is included in an exoskeleton case that we've also praised in the past, ready to keep your headphones secure and safe when you travel.
"This collaboration is one of the most unique design processes I've ever been a part of. Once the word started to spread on M-100, forum discussions exploded with exceptional feedback vital to the development of the product. Our research and development labs consisted not of corporate marketing and finance departments, but rather the most passionate headphone consumers, musicians and DJs across the globe. M-100 is a progeny of audio enthusiasts worldwide – truly built by the people, for the people." – Val Kolton, Chief Visionary Officer at V-MODA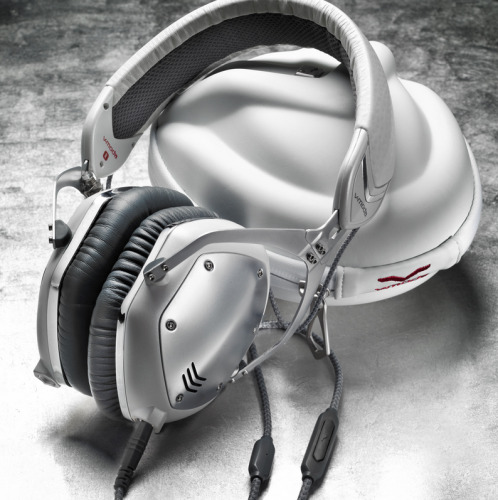 This release includes a SharePlay extended audio cable as well as a universally compatible SpeakEasy microphone cable that will work with the iPhone, iPad, Android phones and tablets, and Windows devices of all kinds. The folding mechanism that makes these headphones unique on another level is what they call CLIQFOLD – we'll see how that works in person soon enough. These headphones also come with a variety of quality assurances.
MIL-STD-810G and V-MODA Quality

• Survives 70+ drops on concrete

• Virtually indestructible SteelFlex Headband

• Minimal sound variances from unit to unit checked along six parts of the sound curve versus 10-30dB+ of inferior products

• Kevlar-reinforced detachable cables and 45-degree plug strain relief can each bend more than 1 million times, over 100x industry standards

• MIL-STD-810G environmental tests including high and low temperatures, humidity, salt spray and UV exposure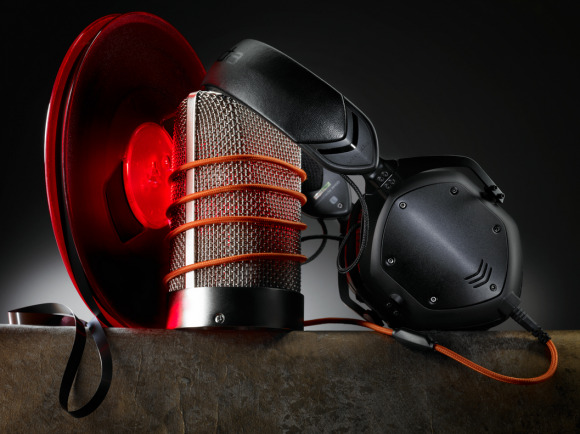 You'll be able to pick up the V-MODA Crossfade M-100 package rather soon for $300 USD in Matte Black Metal, Shadow, or White Silver from retailers nationwide. If you pick up the pre-order set from V-MODA.com for $310, you can get an extra set of personalized shields (the metal bit that sits in the middle outside of the phones) as well as a set of Faders VIP Tuned Earplugs. Grab em all!
Have a peek at our timeline of V-MODA products below in a variety of reviews and let us know if you plan on picking up the M-100 package too!