USPTO grants Google facial recognition unlock technology patent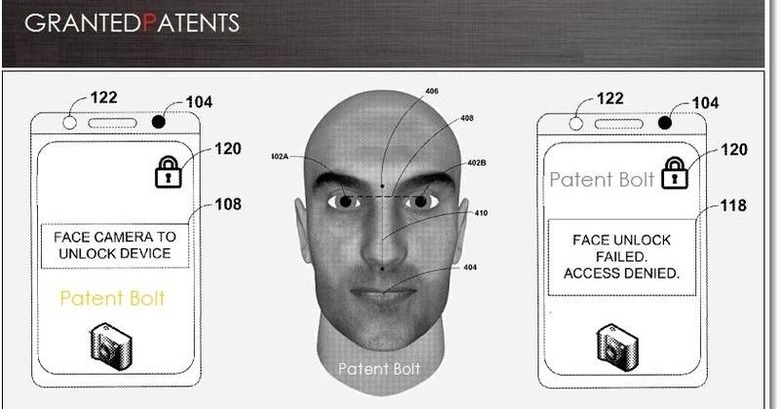 The United States Patent and Trademark Office has granted Google a patent for its facial recognition unlock technology, which consumers have seen used as a security option to Android users. Those running Android 4.0 Ice Cream Sandwich and/or a Nexus will likely be familiar with the feature, for which Google can now boast a full patent and hang it framed on the office wall.
This information comes from the folks over at PatentBolt, which pointed out that the USPTO has published the patent and its various particulars today. Heading over to the patent office website, you can check out an abstract of the technology, as well as a detailed run down of the security feature and how it functions.
Google's not the only company that has sought a patent for something like this, with Apple having pursued a patent for "face and presence detection" back in December of 2011. Although similar, both have their differences as well, and while Android was already utilizing the facial recognition at the time, Apple's seemed to have originated with laptops being the primary device in mind.
Google's facial recognition technology has been improved over time, although it is still very much a work-in-progress. In its earliest days, the security feature had its fair share of liabilities, with users being able to trick it using a photograph of the phone's owner, for example. Additional measures were added to the technology to help prevent these issues, which are detailed in the patent, along with tidbits of info about other facial recognition creations.
[via Android Community]