As we've previously reported, this upcoming August will offer a rare total solar eclipse that stretches a path from the western coast to the eastern coast of the United States. This will be the first time such an eclipse stretches across the entire nation since the last event in 1918. Overall, people in a total of 14 states will be able to witness the event. Ahead of that, though, comes a new US Postal Service Forever Stamp to mark the event.
The total solar eclipse will take place on August 21, and ahead of that the new Eclipse Stamps will launch on June 20 at 1:30PM Mountain Time. The Postal Service will be having its First Day of Issue ceremony on that day at the University of Wyoming's Art Museum. Ahead of that, though, at 11:30AM that morning, visitors will be able to see the summer solstice beam of light shine onto a silver dollar embedded within the floor.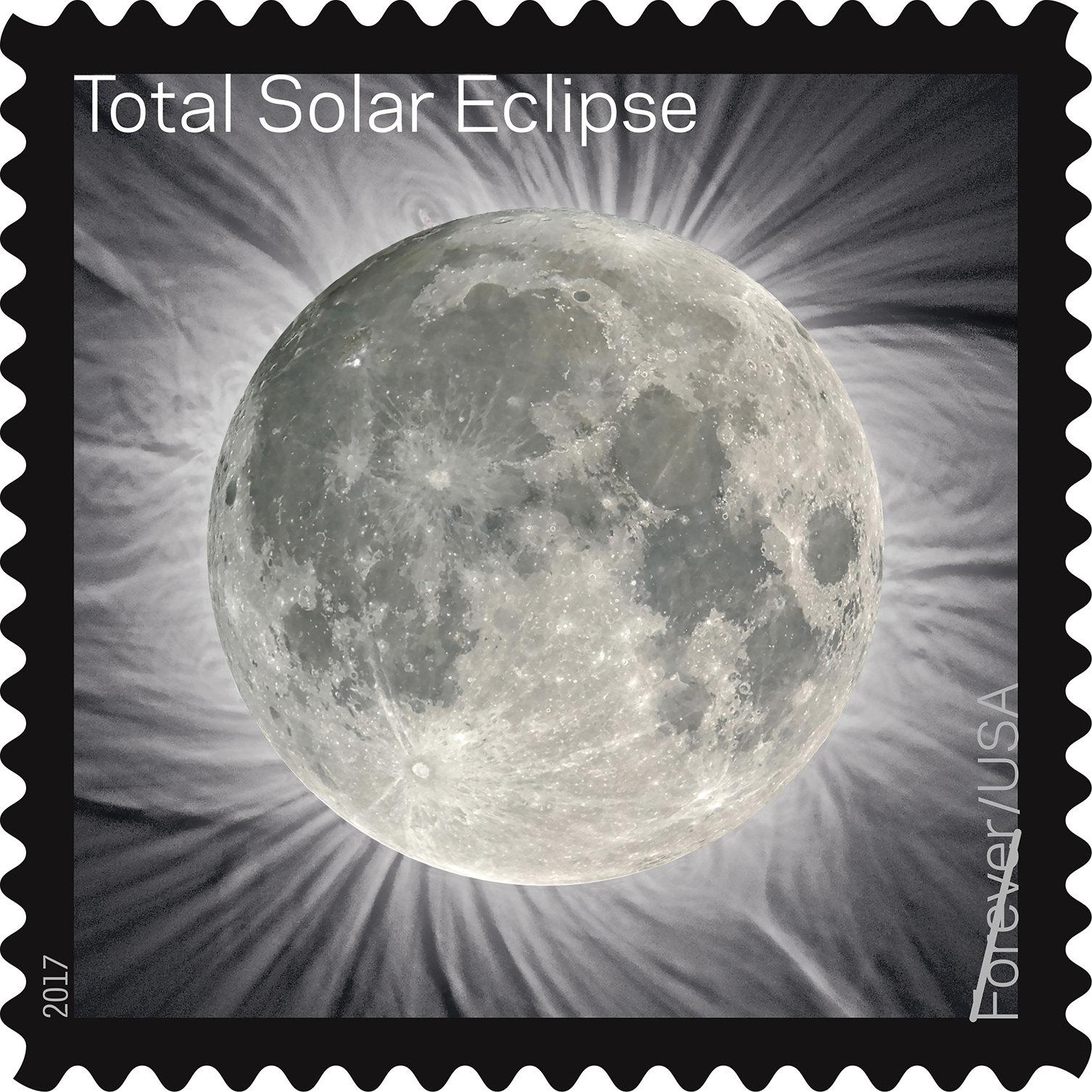 As for the stamp itself, the photo contained within it was snapped by Fred Espenake, an astrophysicist, in 2006. This marks the first time the USPS has used thermochromatic ink for a stamp, which enables it to show a secondary image when warmed up (such as from the touch of a thumb). When warm, the stamp shows the moon, which then fades back to the eclipse once the stamp cools back down.
The stamps will no doubt be a collector's item, and so the USPS has also issued some precautions that buyers should take: keep the stamps out of direct sunlight, as the thermochromatic ink is susceptible to the UV rays. Exposure may damage the transition effect. To help with this, the Postal Service will sell buyers a special envelope and stamp pane for what it says is a 'nominal fee.'
Is this the first you're hearing about the total solar eclipse? The event will be visible in a path that stretches diagonally from Oregon to South Carolina. NASA has taken the time to assemble a detailed website full of information about this eclipse, including detailed maps of the viewing region. You'll be able to see the event for yourself in Illinois, Missouri, Kentucky, Tennessee, Georgia, South Carolina, and more.
SOURCE: USPS