Lyrid Meteor Shower starts tonight: how and where to watch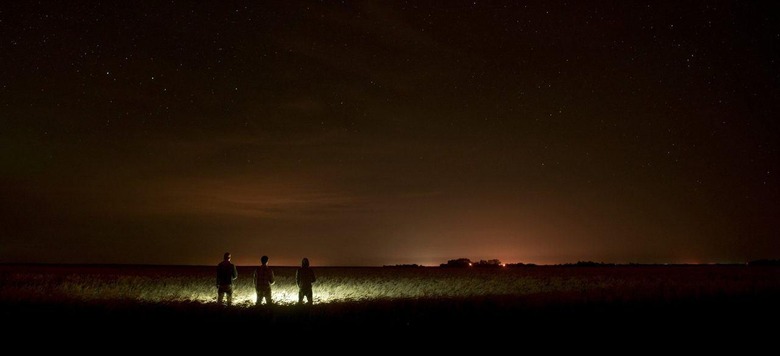 The second notable meteor shower of 2017 is kicking off tonight, and it'll be your best chance of seeing the celestial event. The Lyrid Meteor Shower will be happening on both April 22 and 23, but if you can't catch it tonight, tomorrow's viewing will be less notable, so take note. NASA says viewers will be able to watch the meteor shower by finding the the Summer Triangle in the sky, where about 18 meteors will pass every hour.
The Summer Triangle, for those unfamiliar, is a trio of stars named Deneb, Vega, and Altair. To see the Lyrid Meteor Shower, NASA explains, stargazers must first locate the Summer Triangle. This can be done by locating the bright star Vega in the Lyra constellation, which the space agency says will be located high in the (eastern) sky starting a few hours after 12AM.
Unlike some past years, the Lyrids will be more visible thanks to a 'moon-less' night, helping viewers see the meteors. NASA says the shower will be visible before dawn comes around — the darker the sky, the better. The same will be true for the very early morning of April 23, though the meteor shower will already be past its peak by that point. Following all of this, the new moon will start on April 26.
Check out the video above for some other notable events in April that you may have missed. Of course, this is only one of many big space events that will be visible on Earth, and arguably the biggest among them all (for the US, that is) will be the August total solar eclipse. During that, people in the U.S. will get a chance to see a total solar eclipse that will span from Oregon on the west coast all the way to South Carolina on the east coast.