USDA: 35,000lbs of beef recalled over hard plastic contamination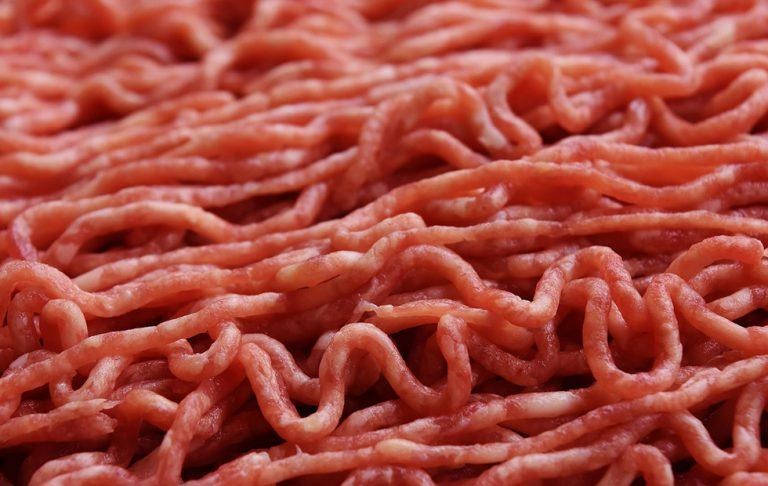 As if recalling 200 million eggs and a bunch of chopped romaine lettuce weren't enough, the USDA has revealed a voluntary of more than 35,000 pounds of raw ground beef. The recall was initiated by JBS USA Inc due to the risk of contamination with pieces of hard plastic. The potentially contaminated beef was sold in a variety of packaging, most of it under the Kroger grocery store label.
READ: 207 million eggs recalled in nine states
The recall was announced by the US Department of Agriculture's Food Safety and Inspection Service, also known as FSIS. These potentially contaminated products were produced on March 22, 2018, and may contain pieces of hard plastic. Only raw ground beef is included in this recall, so apparently frozen pre-cooked beef products like burger patties are safe.
The recalled beef products feature the establishment number EST. 34176 as a USDA mark of inspection. According to the agency, the beef was shipped to distributors in Indiana and Virginia, meaning they're located in retail stores local to those areas.
The agency goes on to explain that it discovered the contamination issue after a consumer found and later reported "blue hard plastic pieces" in ground beef they'd purchased. However, no one at this time has reported any illnesses or other issues from the plastic. FSIS's big worry is that some consumers may have put the beef in the freezer, where it may sit forgotten until someone drops it into a pot of soup or something else, not realizing it may have plastic in it.
The potentially contaminated beef was sold in 1lbs to 15lbs packages and cases, some stating things like "Kroger GROUND BEEF," other featuring "ALL NATURAL LAURA'S LEAN BEEF" and "JBS Ground Beef Angus Chuck." The USDA provides a full list of recalled products at the link below, as well as a PDF of product labels here.
SOURCE: USDA