FDA: 207 million eggs recalled in nine states over salmonella risk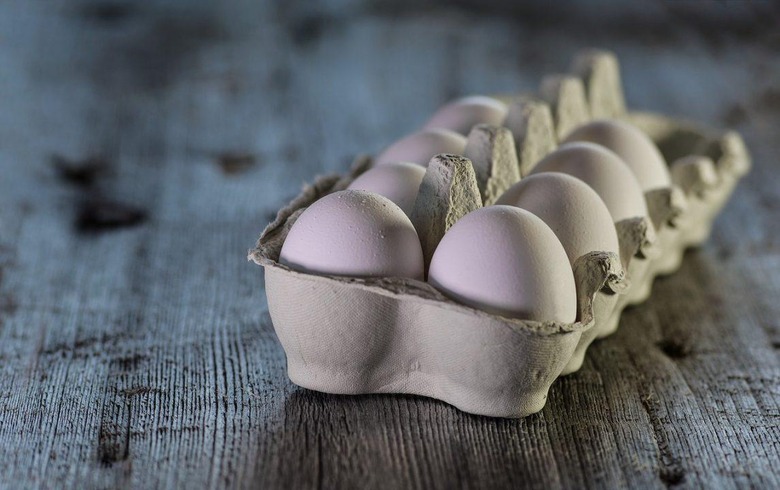 Indiana-based Rose Acre Farms is initiating a voluntary recall of more than 207 million eggs out of "an abundance of caution" over salmonella risk, according to the FDA. The eggs may be contaminated with a variety of salmonella called Salmonella Braenderup, which can be fatal in compromised individuals and cause serious illness in otherwise health individuals. The eggs were distributed throughout nine states.
According to the FDA, Salmonella Braenderup can be deadly to the elderly, frail individuals, young children, and anyone with a compromised immune system. For otherwise healthy adults, this infection can cause symptoms including stomach pain, vomiting, and fever, among other things.
In only rare instances, a Salmonella Braenderup infection can enter the bloodstream, causing serious issues like arthritis, arterial infections, and endocarditis. A total of 22 illnesses related to the egg recall have been reported. An investigation pointed the FDA toward Rose Acre Farms, which it then inspected.
The farm is home to three million laying hens, according to the FDA, which produce around 2.3 million eggs per day. The recalled eggs were distributed primarily throughout the Eastern US in the following states: Colorado, Florida, New Jersey, New York, North Carolina, Pennsylvania, South Carolina, Virginia, and West Virginia.
The FDA has provided a list of recalled product names and carton UPCs, enabling consumers to check whether their purchased eggs are safe to consume. Recalled eggs can be either returned to the store for a refund or destroyed, but should not be consumed. The full list is provided via the FDA link below; affected brands include Coburn Farms, Country Daybreak, Food Lion, Sunshine Farms, and Great Value.
SOURCE: FDA