USB-C to Lightning cable price cut suggests an Apple change afoot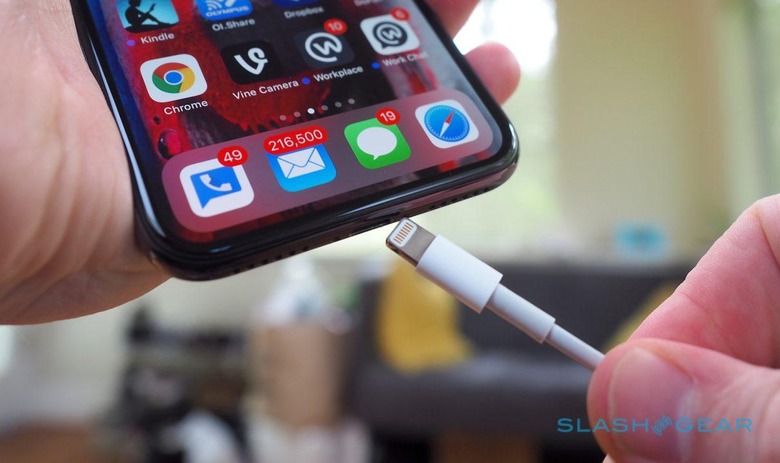 Apple's USB-C to Lightning cable has seen a quiet price cut, dropping in price by almost a quarter amid rumors of a shake up in iPhone and iPad charging. Although Apple includes a USB-A to Lightning cable in the box with each iPhone and iPad, it has also had an option for those wanting faster charging, just as long as they're willing to pay up.
That involves a switch to USB-C. First off there's the USB-C to Lightning cable, which is available in 1m and 2m lengths. Paired with a 29W USB-C Power Adapter, as Apple includes in the box with the 12-inch MacBook, it means significantly faster charging rates for the iPhone versus the standard AC adapter.
It's a convenient upgrade, but not an especially cheap one. The USB-C to Lightning cable alone was $25, for instance, and then you have to add in the adapter. If you want the 29W model, for example, you're looking at $49.
Now, it's getting a little cheaper. The USB-C cable has been dropped to $19, as 9to5Mac spotted, at least in its 1m form. The 2m version is still the same $35 as before.
It comes amid rumors of a sweeping change in Apple's charger strategy. According to reports, the company plans to reveal a new 18W USB-C Power Adapter, complete with a new design. That would help shift Apple away from USB-A and over to USB-C, as its MacBook and MacBook Pro models use. In the process, it would bypass some of the lingering criticism that has focused on the fact that, out of the box at least, the current iPhone range can't actually be charged by a MacBook Pro without coughing up for an adapter or a different cable.
An 18W power adapter would support the faster wired charging capabilities of the latest iPhone models, like the iPhone X, not to mention what we're expecting to see from the 2018 iPhone range. It could also supplant the 12W adapter that Apple bundles with its iPads currently.
What still looks unlikely to go away any time soon is Lightning itself. Apple has faced numerous questions about whether it will abandon its homegrown connector now that USB-C has adopted some of the same advantages, like being reversible. However, as we've theorized before, it seems unlikely that such a situation will come about.
Instead, it seems a more measured transition is likely, with Apple on the one hand retiring USB-A for power supplies much as it has done with the port for data and charging on its notebooks, and yet keeping Lightning around so as not to undermine the third-party accessory segment.