US Nokia 5800 XpressMusic dropping Feb 26th?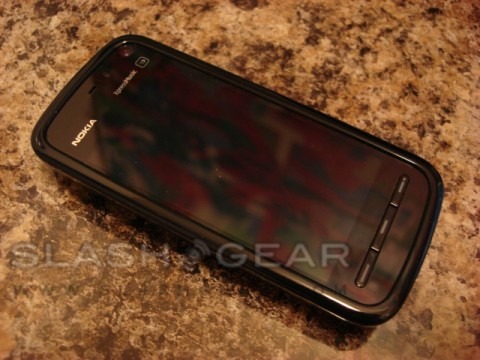 According to information supposedly found on the database of a major US cellphone distributor, the Nokia 5800 XpressMusic outfitted for US-spec 3G will be available for delivery to retailers on February 26th.  The touchscreen handset, which runs the latest finger-friendly version of the S60 OS, has already found over one million buyers in Europe.
When we reviewed the 5800 XpressMusic we found it to be a decent mediaplayer, with the broad display excellent for video playback.  Anyone looking at it expecting iPhone-style performance will be disappointed with the resistive touchscreen, but it's nonetheless a capable device.
Details of the US version were first spotted back in December, when the 5800 cleared the FCC.  The MRSP of the US-spec Nokia 5800 XpressMusic will be $399, although it will be up to retailers themselves to decide on final market pricing.