US Immigrations and Customs dump BlackBerry in favor of the iPhone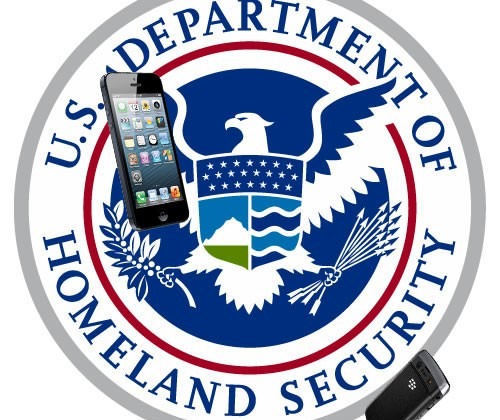 If you thought the BlackBerry platform was coming back simply due to their powerful contracts held with the US government, today's announcement of the ICE drop might throw you for a loop – especially since they're moving to the iPhone instead. This update comes from US Immigration and Customs Enforcement (ICE) who says BlackBerry "can no longer meet the mobile technology needs of the agency." This government agency speaks for groups such as Homeland Security Investigations and has been using RIM's BlackBerry phones for 8 years.
The folks at ICE have let it be known that they've been analyzing both iOS for the iPhone and Google's Android smartphone platforms and have come to the conclusion that Apple's choices ring true for them. This is because, as they say, Apple's tight controls of the hardware platform and the operating system on the iPhone work best with the government group's own requirements for security. The agency made it clear that this change will be made soon and will span several organizations.
"[The iPhone will be used by a] variety of agency personnel, including, but not limited to, Homeland Security Investigations, Enforcement and Removal Operations, and Office of the Principal Legal Advisor employees.

The iPhone services will allow these individuals to leverage reliable, mobile technology on a secure and manageable platform in furtherance of the agency's mission." – US Immigration and Customs Enforcement
This will certainly not be a welcome bit of news coming up on the feeds of the Canadian company's own BlackBerry 10 devices. With the BlackBerry 10 mobile operating system coming out early 2013, RIM will be making great strides to keep the groups they've already got attached to their company for BlackBerry's business-oriented security features. Apple's iPhone appears to have finally started chipping away significant bits of IT business here after the launch of the iPhone 5.
Have a peek at the timeline below to see how BlackBerry 10 has been evolving to get a better view of how RIM will handle the near future of the platform. Let us know if you plan on continuing to use BlackBerry through the future – or if you plan on adopting a BlackBerry 10 phone next year. ICE will not be joining that party, needless to say – but perhaps sometime in the future.
[via Rueters]