US Huawei Phone Spying: Here's The Incentive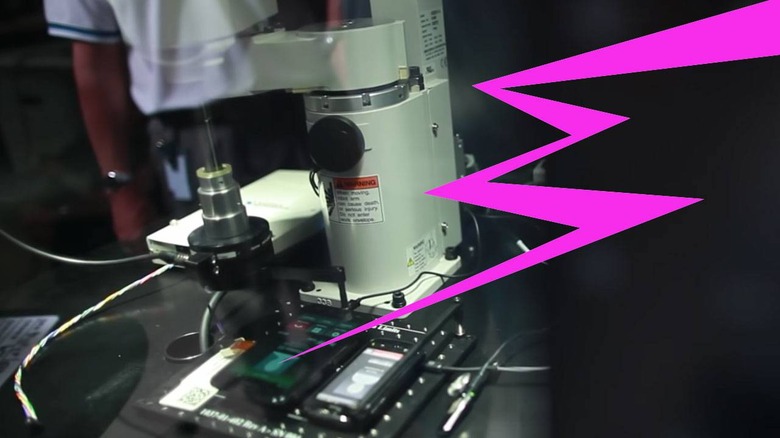 Huawei's in a little bit of trouble right now with the United States justice department – today we're looking at how this affects the everyday consumer. The devices that've been on the market over the past few years and those on sale right now aren't likely a threat to you, the SlashGear reader, the smartphone user. If you're the sort of person who watches the news and gets concerned about businesses disobeying international trade laws – OR if you're using your Huawei phone with a T-Mobile USA sim card, you might need to take additional action.
A T-Mobile USA issue
If you're the sort of person that's purchased a Huawei smartphone in the last few years and are currently using said phone with a T-Mobile USA sim card, you might want to think about a switch. With the current situation with the US DOJ (see link in final paragraph), T-Mobile USA could possibly look into block out all Huawei smartphone use on their network. That's not something the network's said, and it's not something we're particularly worried about, but it is a possibility.
ABOVE: The T-Mobile USA original official tap-happy robot video – from September 13th, 2012.
The current situation with the DOJ suggests that Huawei targeted T-Mobile USA in an effort to steal "valuable intellectual property" in the form of photos and measurements of a phone-testing robot called "Tappy." This has little to do with the end consumer, and instead has to do with Huawei gaining an advantage over other companies with trade secrets about prepping phones for consumer release with their own robot called "xDeviceRobot."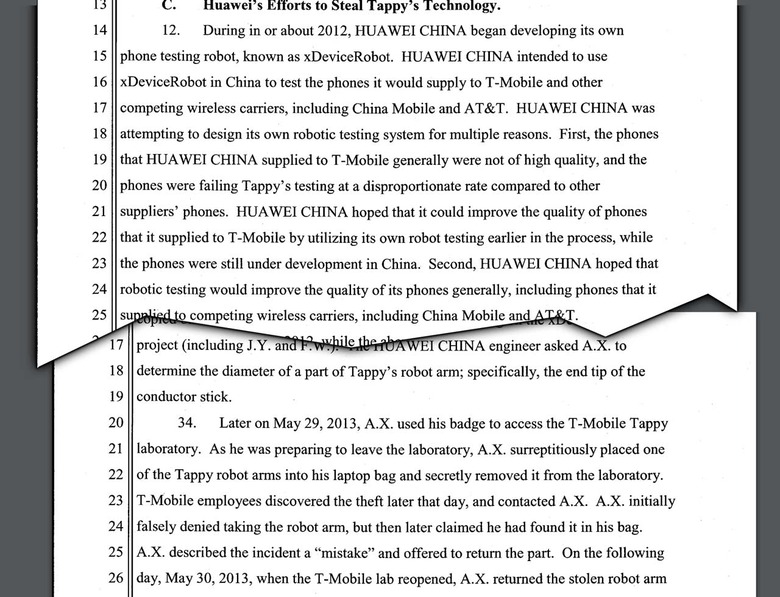 The Employee Incentive Issue
In Huawei China there was (and might still be) a program in which employees can earn bonus money from the company in exchange for "valuable stolen information" from competitor companies. The program was a "bonus program to reward employees who stole confidential information from competitors." That policy, according to the documents filed by the US DOJ this week, "emphasized that no employees would be punished for taking actions in accordance with the [information theft] policy."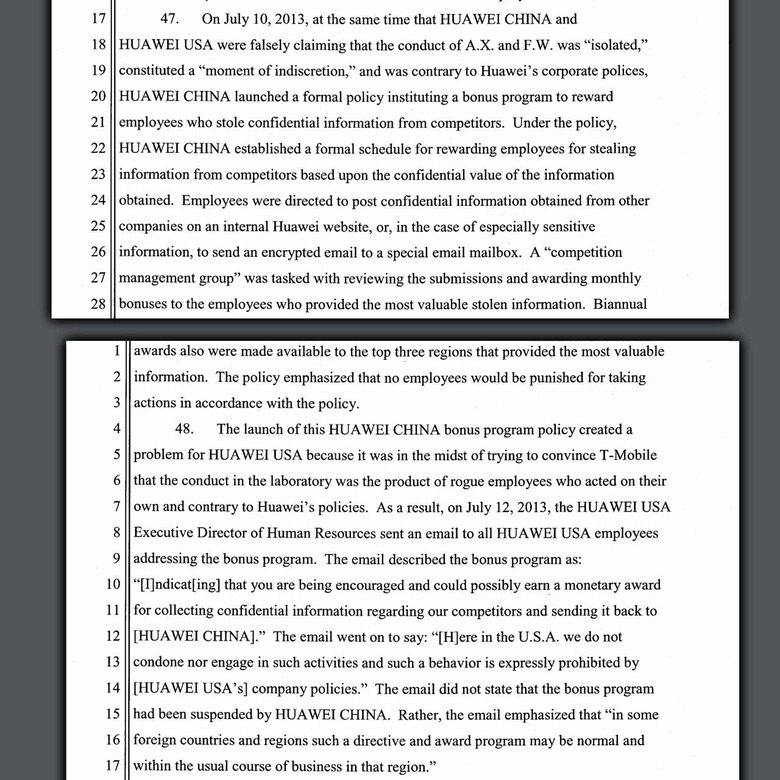 Inside the USA, an email was sent by a Huawei USA official which suggested that "here in the U.S.A. we do not condone nor engage in such activities and such a behavior is expressly prohibited by [HUAWEI USA's] company policies." The email went on to suggest that "in some foreign countries and regions such a directive and award program may be normal and within the usual course of business in that region."
The Implication
Does this reward program in China mean that your Huawei phone in the USA might be spying on you? If you were an employee of Huawei and had the opportunity to modify the code of a Huawei phone for your own monetary benefit, would you do it? How about if it was possible that the end product could send you information about competing businesses, information for which you could trade for a monetary reward?
How about if your place of business not only said you'd not get in trouble for such activities, you'd be rewarded?
The possibility is there. The evidence of illegal spyware, malware, etcetera has not been found on any Huawei smartphone in the United States thus far – but it's possible it's there. There's an incentive, so the possibility is real.
Stay tuned as we continue to analyze the documents provided by the US Department of Justice and associated casework. This situation is going to get a lot more dirty before everyone comes clean, of that you can be sure.