DOJ hits Huawei with charges of fraud, sanctions violations, and more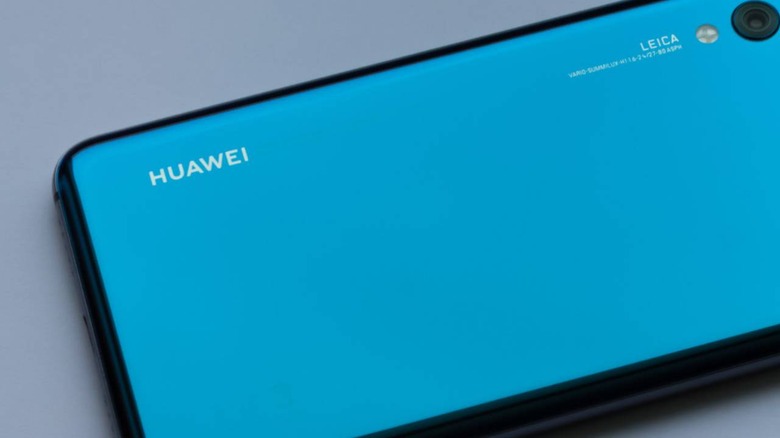 The Department of Justice has announced a 13-count indictment against Chinese company Huawei, as well as Huawei Device USA, its Iranian subsidiary Skycom Tech, and Huawei CFO Wanzhou Meng. According to Homeland Department Secretary Kirstjen Nielsen, Huawei and Meng "have engaged in a fraudulent financial scheme that is detrimental to the security of the United States."
The DOJ has accused Huawei and Meng, among others, of engaging in a "long-running scheme" intended to "deceive numerous global financial institutions and the US government regarding" its involvement with Skycom, allegedly — and falsely, the DOJ says — claiming that Skycom wasn't its affiliate.
The DOJ claims Huawei's banking partners were lied to about the company's relationship with the Iranian company and that Huawei "falsely claimed" it had sold its Skycom interest back in 2007. That claimed sale was allegedly "orchestrated" by Huawei in order to look like "an arm's length transaction between two unrelated parties," the DOJ said in a press statement today.
Due to alleged "misrepresentations by Huawei," the Department of Justice claims that US banks maintained banking relationships with Huawei, and that these banks could have suffered criminal and civil penalties for processing transactions that were in violation of US regulations and law. An unnamed bank cleared Skycom-related transactions totaling more than $100 million from 2010 to 2014, officials claim.
The Justice Department has charged the defendants with obstruction of justice, violating sanctions, conspiracy to defraud the US, and money laundering. Acting Attorney General Matthew G. Whitaker said in an announcement today:
Today we are announcing that we are bringing criminal charges against telecommunications giant Huawei and its associates for nearly two dozen alleged crimes. As I told Chinese officials in August, China must hold its citizens and Chinese companies accountable for complying with the law. I'd like to thank the many dedicated criminal investigators from several different federal agencies who contributed to this investigation and the Department of Justice attorneys who are moving the prosecution efforts forward. They are helping us uphold the rule of law with integrity.
In addition, the DOJ also announced a 10-count indictment against Huawei Device Co Ltd and Huawei Device Co USA over alleged trade secrets theft conspiracy, the attempted theft of trade secrets, obstruction of justice, and seven counts of wire fraud.
According to the indictment, Huawei tried to steal T-Mobile USA trade secrets, and even allegedly offered employees bonuses if they managed to steal confidential info from companies. Talking about this was First Assistant US Attorney Annette L. Hayes, who said:
This indictment shines a bright light on Huawei's flagrant abuse of the law – especially its efforts to steal valuable intellectual property from T-Mobile to gain unfair advantage in the global marketplace. We look forward to presenting the evidence of Huawei's crimes in a court of law, and proving our case beyond a reasonable doubt. Fair competition and respect for the rule of law is essential to the functioning of our international economic system.