US Cellular Samsung Galaxy S III hits tomorrow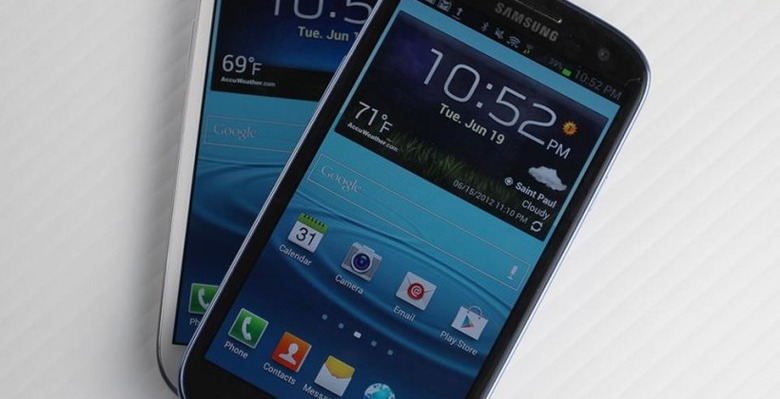 This week the folks at US Cellular have revealed that their Samsung Galaxy S III will be available online starting tomorrow with in-store units arriving by the end of the week. This version of the Samsung Galaxy S III is 4G LTE capable just like the Verizon and AT&T versions of the device, albeit with a much smaller coverage area until the carrier ramps up their towers across the nation. You'll still get the same 1.5GHz dual-core Qualcomm Snapdragon S4 processor, 8 megapixel camera on the back, and Android 4.0 Ice Cream Sandwich inside.
The device coming from US Cellular at the moment is only being announced in white in its 32GB iteration and either white or blue in its 16GB iteration. The display on this device is the same as it's been on all other carriers, that being a 4.8-inch HD Super AMOLED, and the software is Samsung's own flavoring of ICS with TouchWiz in a nature-themed setup. You can pre-order the device now from US Cellular's online store or head to your local US Cellular outlet at the end of the week.
The prices on these devices are also the same as other carriers, with $249.99 (after $100 mail-in rebate) being the price for the 32GB version and $199.99 (after $100 mail-in rebate) being the price of the 16GB version. Check out our timeline below of all of our Samsung Galaxy S III hands-on and review action, from the international version to the AT&T, T-Mobile, and Verizon versions, all also out on the market now (save the Verizon 4G LTE version, out on the 12th in-store.)