US Apple Stores now applying iPhone screen protectors with Belkin device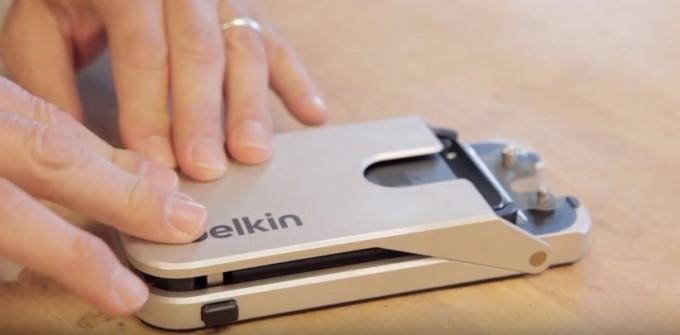 Apple Stores in Japan last week were among the first to first debut a new service for iPhone owners that correctly aligns and applies a screen protector to their device. Now Apple's retail outlets in the US doing the same, making use of a handheld Belkin device that can attach a clear plastic film to iPhone screens, protecting them from scratches and finger smudges, all while avoiding hassles like air bubbles or crooked alignments.
The program basically allows iPhone users to into an Apple Store, buy a Belkin screen protector, and have it applied to their phone by an Apple employee. There's no real cost for application, as users only need to pay the price of protector itself.
The Belkin device used it called the ScreenCare+ Application System, and it looks like a small sandwich press built just for the iPhone. An Apple employee first places a screen protector inside, followed by a customer's iPhone with the screen facing down. The lid is closed, and with the protector and phone aligned and held in place, a wrapper is pulled out from the bottom, with the adhesive side sticking to the screen.
The ScreenCare+ Application System comes in two sizes, one for the iPhone 6/6s and another for the iPhone 6 Plus/6s Plus. It's designed to be used with Belkin's own InvisiGlass and Anti-Glare screen protectors, which are priced at $35 and $18, respectively, and available in both device sizes.
SOURCE Belkin