Urbanears Plattan black quilted edition revealed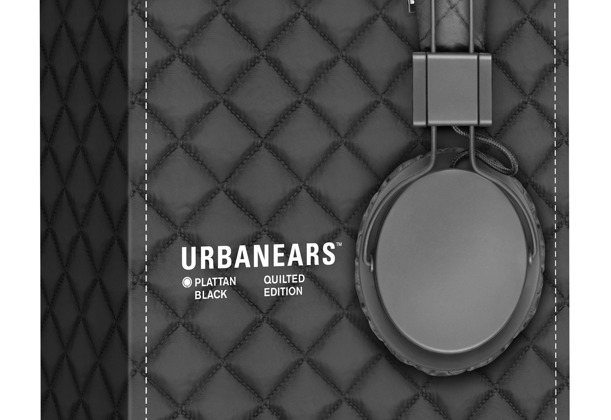 There's a pair of headphones in your future, one made by Urbanears and called Plattan, the start of a line of earpieces made with both comfort and fashionability in mind. This isn't the first time Urbanears have made a set of earpieces with both of those features in mind, but what you'll get is certainly something unique, what with the undeniably cool quilted material that'll make your head say "ahhh." You get 40mm handmade drivers for fantastic sound, a fold-down design to keep the phones transportable, and almost as a bonus, a "Zound Plug" that allows you to daisy chain the sound to all your friends!
You've got a basic 3.5mm stereo plug to start with here – plug them in to any of the thousands and millions of devices you'd normally plug your headphones in to. The cord your plugging in is fabric covered and 120cm / 47-inches long – tangle resistant, of course. The frequency response of these magical beasts is 20Hz to 20kHz, and you'll be blasting your eardrums out at a sensitivity of up to 115dB. All your everyday devices will work fine with these phones, but know that you'll be able to go up to a max input power of 40mW if you find the need.
You've got a massive collection of colors on the line, from Tomato to Mocca to Indigo to Mustard, and now you've got the most excellent of them all: quilted black. Or Black Quilted as they say, and this edition just costs $20 USD more than the rest of the line. Head over to Urbanears online store to pick up a pair right this second, and make sure you take a peek at the close-up pics below to see what you're getting into.