Update Your Apple Watch With Toy Story Faces With Latest watchOS Beta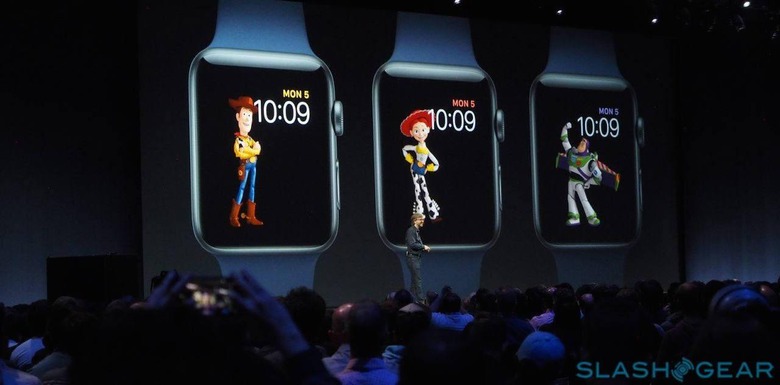 If the current look of your Apple Watch's main screen is getting a little stale, and you're already tired of the existing Mickey and Minnie Mouse faces, you'll soon have the option adorning your smartwatch with Toy Story characters. As shown off at this year's WWDC keynote, watchOS 4 will expand on the Disney tie-ins by introducing animated character faces, with options including heroes Woody and Buzz Lightyear.
The second developer beta of watchOS 4 has been released, offering our first look at the new Toy Story faces. As demonstrated earlier this month, users can customize the face of their Apple Watch with a variety of poses for each character, and even hear their voice lines played. The animations play out automatically when a wearer raises the Watch, and a tap will get the characters to speak, although the latter feature isn't included in this latest beta.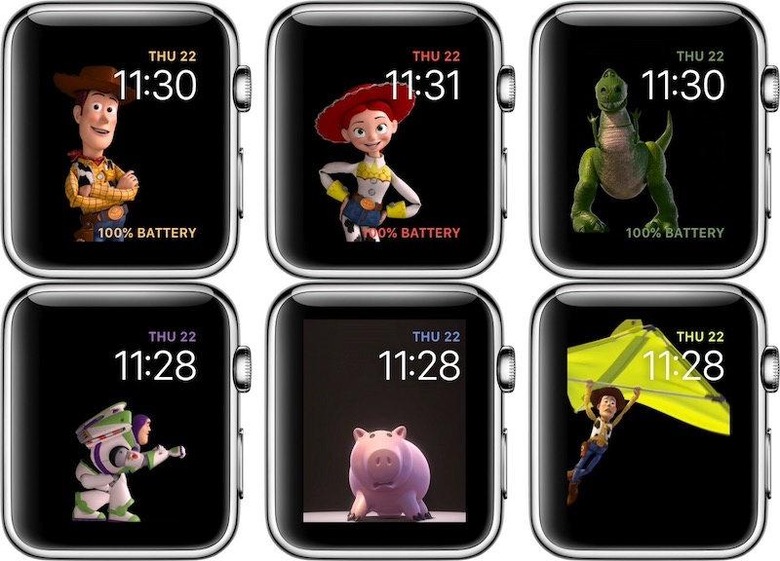 As of now users can specifically choose Woody, Buzz, or Jessie to put on their watch face, while Hamm, Rex, Bullseye, and the aliens from Pizza Planet are available from a "Toy Box" option, which randomizes the character and animation shown each time the Watch is raised.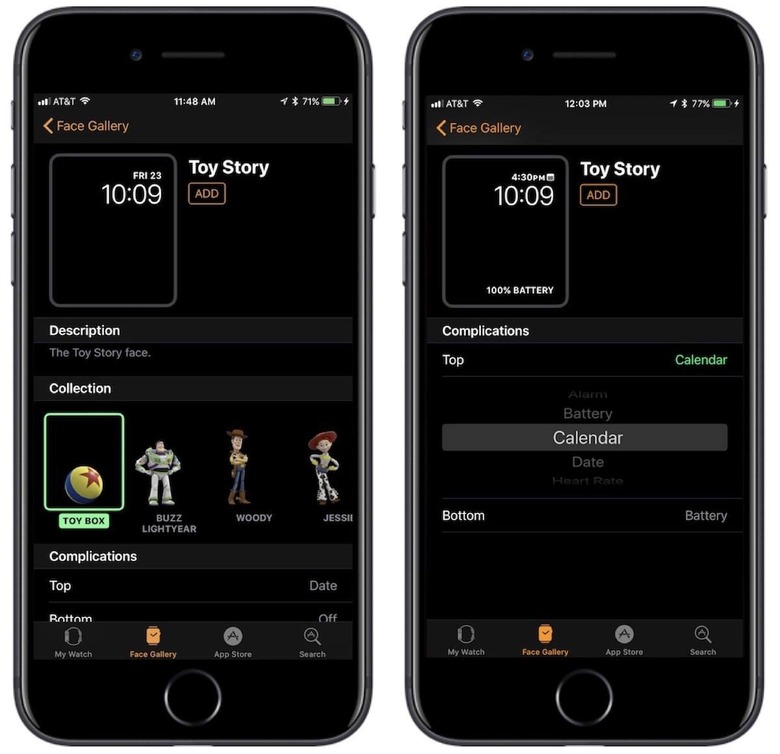 Only two complications can be used with the Toy Story faces, with one appearing in the top-right corner and the other along the bottom. The color for these will automatically be adjusted to match the character that's displayed.
SOURCE MacRumors