Unnamed Sony VAIO tablet PC Found at FCC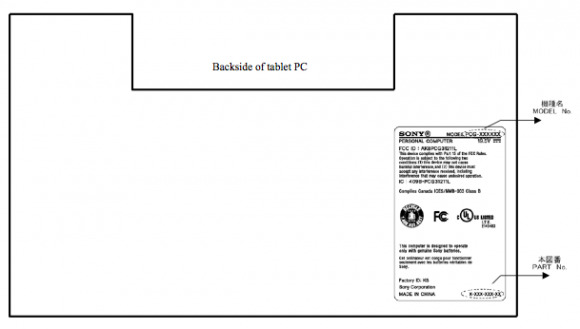 A VAIO Business Group representative has filed a Sony tablet PC today at the FCC, and it's totally full of mystery. Facts known about the tablet thus far are that it connects through WiFi-only with 802.11b/g plus single band n, it comes with several model numbers: PCG-31211L, PCG-31311L, PCG-312xxL meaning it could be released in different colors, with different specs, basically anything. The rest of the details are set to be released on January 20th, which is right past the dates of CES 2010 (Jan 6-9) which is a good indicator it might be previewed there.
Looks spectacular doesn't it? Sometimes its just painful to report on pieces of technology sliding their way through the FCC, searching for patents, etc, because I know, we know, that this just gets your tastebuds all bumping and your glands all salivating. Maybe have a candy bar while you wait?
[via FCC]