Unlocking your Android now breaks Android Pay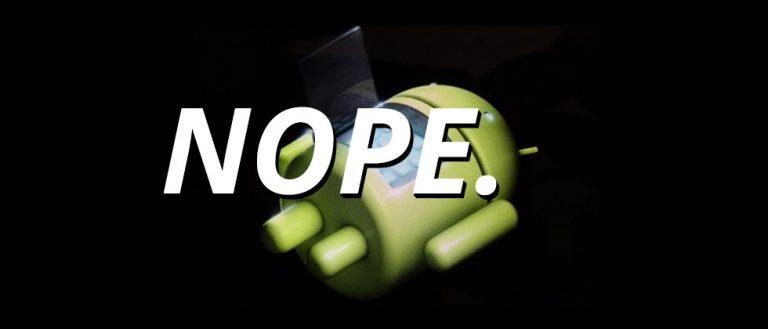 Android users with unlocked bootloaders will soon be unable to use Android Pay. They are, as of this week, greeted by the message "we could not verify your software" when attempting to pay. This is because of a silent update to SafetyNet by Google. SafetyNet is a system that aims to stop modifications to software on Android devices. Today it would seem that Google has dropped the hammer.
Several devices, including both the Nexus 6 and Nexus 6P, seem to be first on the list of affected builds. One example is Nexus 6 user PhantomGamers from Reddit.
That user says he or she is running "completely stock" with an unlocked bootloader. Upon trying to make a payment with Android Pay, the user saw the message. "We could not verify your software," said the phone. A check with SafetyNet Helper showed "CTS profile match: false."
A user running CyanogenMod 13 on a OnePlus 3 with an unlocked bootloader was also blocked. A Nexus 6P user reports that the following message appeared upon using Android Pay:
"Android pay can't be used on this device... Google isnt able to confirm that your device or the software on it is is Android compatible. You many need to unroot your device."
This Nexus 6P user suggests that they were not rooted, but did have an unlocked bootloader. As SafetyNet checks happen server-side, Google will have made this change itself. As of this time, it does not appear that this is a mistake or a bug.
This update seems to have taken place at some point in the afternoon, USA time, on the 19th of October. If you or someone you know has an unlocked bootloader and plans to use their phone for Android Pay, let them know. Before they head out on a trip with only their phone for cash. That would not be a pretty situation to be a part of.