United Airlines free movie initiative not limited to iOS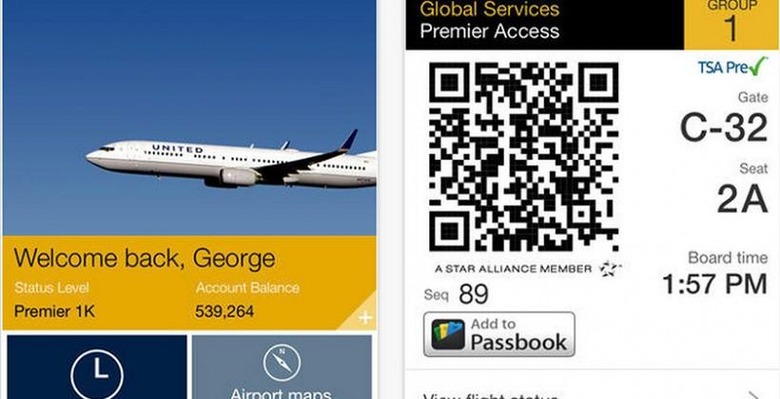 Supposing your on a US Airways flight and have the United Airways app on your iPhone, iPad, or iPod touch at the end of 2014, you'll be able to connect with some content while 10,000 feet above the ground. This initiative is one United Airlines first announced back on February 6th, but today it's gaining steam thanks to a well-placed PR punch.
This initiative will be rolling out to all United Airways flights by the end of the year (most, United Airways is careful to note, just supposing there are any hiccups). This will start with Airbus A319, Airbus A320, Boeing 747-400 and select 777-200 aircraft, says United, followed by additional fleets thereafter.
While only iOS devices will be supported in the mobile realm for starters, this program will also work on laptops. This means you do not need an iOS device to work with this MileagePlus Explorer Card-sponsored project to view "over 150 movies" as well as "nearly 200 TV shows". United simply suggests that you'll want to have downloaded the app before the flight and that you should (as always) charge your device up well in advance.
"Once you're onboard, you'll see two types of media. Some programs require a browser plug-in on your laptop or the latest United App on your Apple® iOS. This can be downloaded at any time during your flight without purchase of United Wi-Fi. Other programs can be watched through the United Portal on your browser with no plug-in or app required." – United
This will go a long way in erasing the outdated in-seat screens most airlines still work with for international flights. Next we just need power sockets on all flights to keep these devices charged up. Perhaps all the power no longer being used on those displays will do the trick.