Uncharted: The Lost Legacy release date announced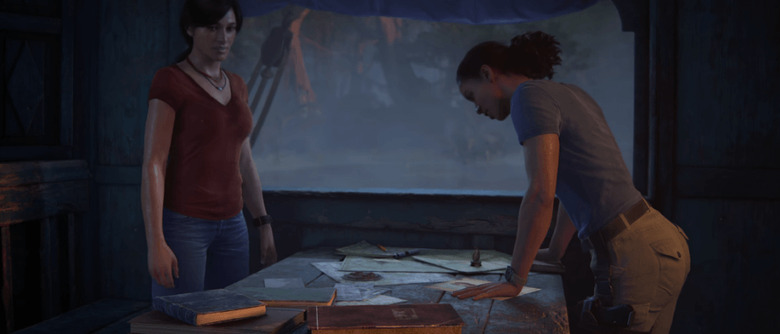 Even though the main Uncharted series came to a close with the release of Uncharted 4, the folks at Naughty Dog are working on a standalone expansion for Uncharted 4 that could serve as a game all its own. Titled Uncharted: The Lost Legacy, this game follows a new pair of treasure hunters named Chloe and Nadine. Though it was only revealed back in December, Naughty Dog is ready to talk details, announcing the game's release date and showing off a new trailer today.
Though there's been no mention of Nathan Drake yet, The Lost Legacy does have its roots in the main Uncharted series. The person named Chloe we mentioned earlier is actually Chloe Frazier, a treasure hunter who first appeared in Uncharted 2: Among Thieves and has featured in the games since. She's joined by mercenary Nadine Ross as the two attempt to track down the Tusk of Ganesh.
The trailer below clocks in at around three minutes, though unfortunately it doesn't feature any gameplay footage. Instead, it's a cinematic trailer centered around a conversation between Nadine and Chloe as they discover a clue that will help them find the Tusk. Have a look:
Naughty Dog today announced that Uncharted: The Lost Legacy will launch for PS4 on August 22 and will cost $39.99. Folks who picked up the Uncharted 4 Digital Deluxe Edition, Explorer's Pack, or Triple Pack will get this expansion for free. Those who didn't can snag a bonus in the form Jak and Daxter: The Precursor Legacy on PS4 by pre-ordering The Lost Legacy from participating retailers.
Judging from this trailer, The Lost Legacy certainly looks like an Uncharted game, and we'll see if it checks all of the other Uncharted boxes when it launches in a few months. What do you think? Is this something you're going to pick up? Head down to the comments section and let us know!
SOURCE: Naughty Dog