"Unbelievably high" Android piracy forced free app decision says game dev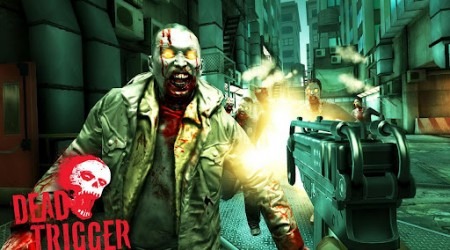 Mobile game developer Madfinger Games has blamed rampant Android app piracy for the sudden decision to drop its title DEAD TRIGGER from $1 to free, re-opening arguments about how much Google does to protect devs. "Even for one buck, the piracy rate is soooo giant" Madfinger Games wrote on its Facebook wall, "that we finally decided to provide DEAD TRIGGER for free."
Interestingly, the game is not being released as a "freemium" title in which further gameplay can be unlocked through in-app purchases, but as completely free-to-play; however, there are in-app purchases for gold and other items. The news has not been met with universal approval from existing owners, frustrated that a game which they paid for in the weeks since its launch on Android is now being given away for nothing.
"Regarding price drop. HERE is our statement. The main reason: piracy rate on Android devices, that was unbelievably high. At first we intend to make this game available for as many people as possible – that's why it was for as little as buck. – It was much less than 8$ for SHADOWGUN but on the other hand we didn't dare to provide it for free, since we hadn't got XP with free-to-play format so far. – However, even for one buck, the piracy rate is soooo giant, that we finally decided to provide DEAD TRIGGER for free. Anyway – DEAD TRIGGER is not FREEMIUM, it always was and still remains FREE-TO-PLAY, that means, all players are able to play it without IAP! We stand up for this statement, because all members of our team are playing (and enjoying) DEAD TRIGGER without IAP" Madfinger Games
More concerning are the longer-term implications. Madfinger Games does not explain what it plans to do to financially support DEAD TRIGGER, though advertising and/or relying on in-app purchases could be the future strategy. However, if piracy among Android apps continues at the same pace, developers like Madfinger – or those which do not want to base their revenue model on ads or extras – could decide simply to avoid creating software for Google's OS.
That could have a significant impact on Google's platform overall, though the problem isn't new. Research last year indicated that "rampant piracy" was a major cause of concern among Android developers, with those creating iOS apps seeing considerably more income from paid downloads.
You can download DEAD TRIGGER here.
[via Steve Troughton-Smith]