UMID mbook M2 debuts: faster CPU, $499 in Q4 [Video]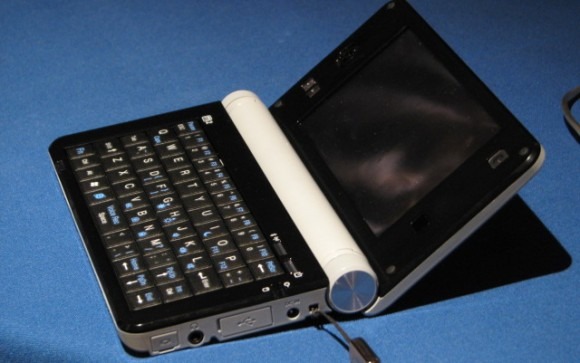 UMID promised a new MID for IDF 2009, and they've delivered on that promise.  The UMID mbook M2 – seen here in pre-finalised prototype stage – gets a choice of faster 1.2GHz or 1.6GHz Intel Atom processors, together with 1GB of RAM (the M1 had just 512MB) and standardized ports.Video demo after the cut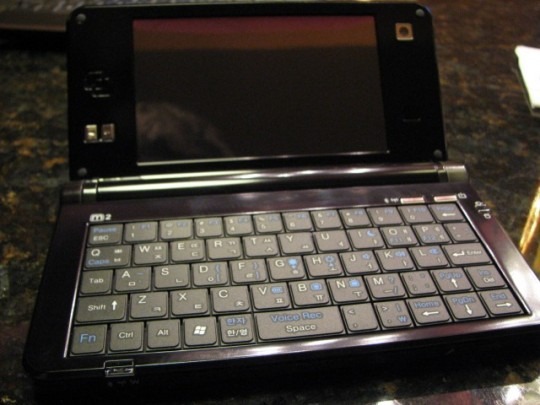 That last point means that there are no strange adapters required to plug in USB peripherals.  They've also fitted an optical mouse by the screen, answering one of the common criticisms about the M1 only having a touchscreen for mouse control, and the screen hinge opens wider than previously for better in-hand use.
According to UMID, the new mbook M2 will arrive in November or December this year, priced at around $499.  We're waiting for final specs – and hoping the chassis gets a little smoothed off, as we prefer the more curvy design of the original model – but it's looking like UMID really listened to early feedback.  More images here.
Update: The $499 figure refers, unsurprisingly, to the entry-level device, with an Intel Atom 1.2GHz CPU, 512MB of RAM, an 8GB SSD, Windows XP and no webcam.  Pricing for the more advanced versions is yet to be decided.