UMID M1 to start from $500? Importers readying to stock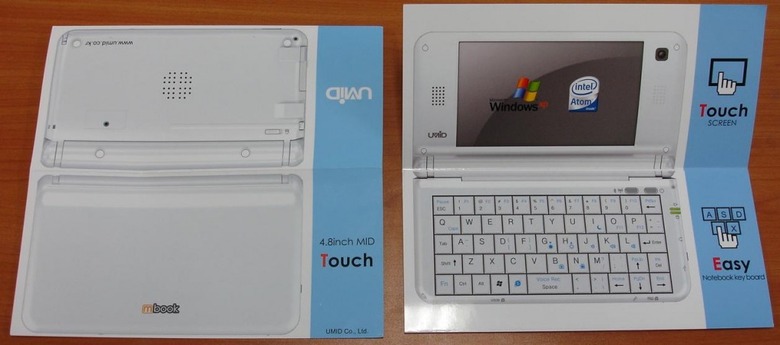 It's no lie to say we blanched at the initial UMID M1 pricing coming out of Australia, but we're hearing slightly happier figures from more local pricing for the handheld.  According to one report, the base M1 model – with a 1.1GHz Intel Atom processor, 512MB of memory, 16GB of SSD storage and Linux OS – will retail for the equivalent of $500 in Korea.
"Add an estimated 70 for XP, 100 for 1.3Ghz, 50 for another 1GB and 120 for a 3G module and it brings the pricing up around 850 dollars for a high-end model" UMPC Portal
That entry-level model is pretty reasonable for a WiFi-connected MID, but won't get any great attention; what's needed is the 3G, faster CPU and other niceties that high-spec smartphones and 3G-connected UMPCs and MIDs offer.  Viewed in that context – rather than as a possible alternative to a netbook – and the pricing doesn't seem quite so outrageous (if you're in the market for a 3G MID, of course).
UMID are apparently sending out samples right now, and importers Dynamism and Mobilx are reported to be intending to carry the M1.  No finalized pricing, but expectations are that it'll be around two months before the compact clamshell is on sale.
[via UMPC Portal]