Ultimate Ears speakers get Siri and Google Now voice integration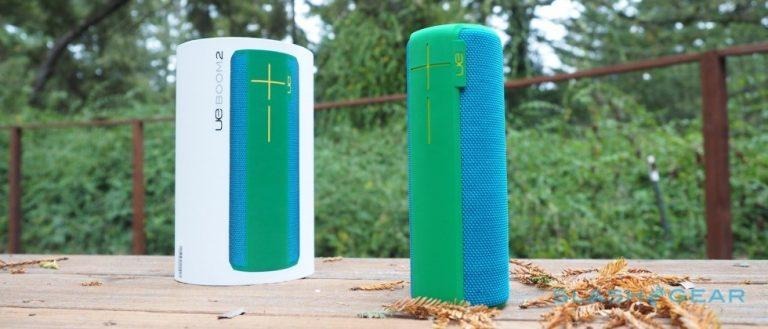 Ultimate Ears has announced that two of its popular Bluetooth portable speakers are getting the ability to be controlled with your voice. Both the Boom 2 and the Megaboom portable speakers now have the ability to be voice controlled using Siri and Google Now voice integration. The speakers have a push-to-talk function to active the voice control.
Both of these speakers are rugged and waterproof with IPX7 rating. They are both also able to play 360-degree sound with the latest integration amps inside. "Music lovers can now truly stay in the moment, playing their favorite song from the middle of the pool or even while diving off a cliff with their UE speaker in hand," said Charlotte Johs, general manager of Ultimate Ears. "No matter how wet, muddy or wild the situation, with Siri and Google Now voice integration on UE BOOM 2 and UE MEGABOOM, fans no longer need to pick up their phone to play DJ. Now, they can just say it to play it."
With the new voice integration rather than searching for a specific track on your mobile device all the user has to do is hit the push to talk button and tell Siri or Google Now what they want to hear. The button to press to activate the feature is the Bluetooth button. If you want to know more about the Boom 2 wireless speaker, we talked about it last year when it launched.
The big draw to the Boom 2 was a promised increase in volume levels by 25% compared to the original Boom portable speaker. UE also promised 15 hours of battery life for the speaker. Wireless range was increased to 100-feet rather than the 50-foot Bluetooth range that the original Boom offered.
SOURCE: Ultimate Ears