Ultimate Ears In-Ear Reference Monitors are pro-tuned $999 customs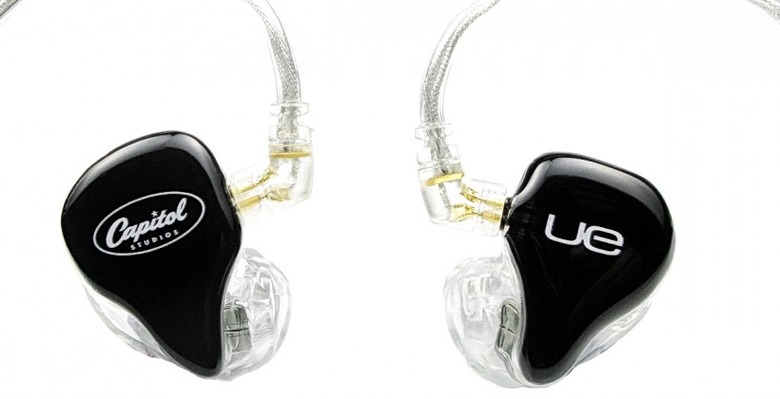 $999 burning a hole in your pocket and a taste for high-end in-ear monitors just like the music mixing pros use?  Head over to Ultimate Ears, where Logitech has roped in Capitol Studios to help them develop the Ultimate Ears In-Ear Reference Monitors.  Custom molded and delivering up to -32dB noise isolation, the new monitors promise to put you in the musical sweet-spot where the producer was originally sitting.
Logitech has come up with a new, proprietary design with three balanced armature speakers, and that's paired with a rugged low profile, low distortion cable, dual acoustically tuned sound channels and multiple passive crossover points.  They'll also finish them to your custom design, though don't be surprised to see the price climb over the $1k mark if you take them up on the offer.