UK police seize drone for flying over Wimbledon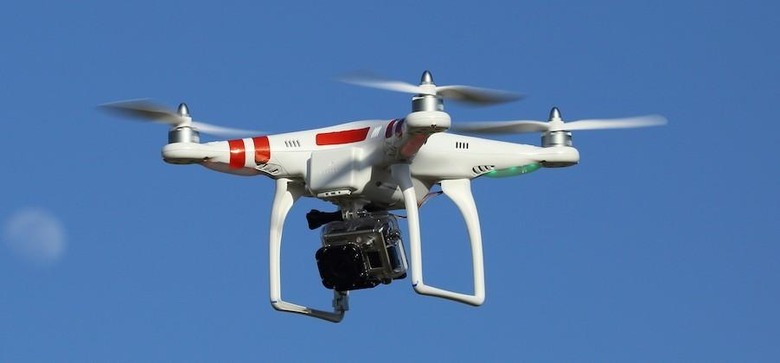 Drones may be the fun new tech toy for private users, but it's unlikely they'll become welcome at things like concerts or sporting events anytime soon. Case in point, the UK police have seized a user's drone after it was spotted flying near the All England Lawn Tennis Club in London, which is hosting the Wimbledon tennis tournament this week. This took place on Saturday morning around 8:30 AM, and police say they found the pilot at a nearby golf course.
It doesn't appear the pilot was attempting anything unlawful with the drone, but the authorities say they are still investigating. The man wasn't arrested, however the drone was seized for violating laws against flying small aircraft within 50 meters of people, vehicles, or buildings.
In a statement, inspector Roger Robinson said, "Anyone intending to fly a drone should give prior consideration to the surrounding landscape and any structures or venues." He also added, "While it is not our intention to prevent people from enjoying the use of drones, it is important that regulations are adhered to."
In the UK, drones are already prohibited from flying near London landmarks, and banned from royal parks. It seems likely that sporting venues will be included on that list soon, or at least during events. Wimbledon itself has already made it clear it won't tolerate public broadcasting, as organizers have imposed a ban on fans' use of selfie sticks and livestreaming apps like Periscope and Meerkat.
VIA BBC
SOURCE Metropolitan Police