Twitter debuts more custom emoji for Wimbledon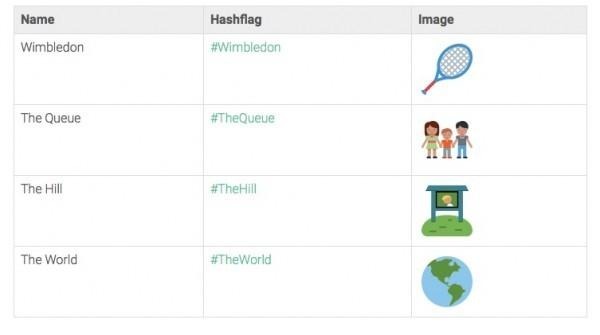 Twitter seems to be making it a trend to develop its own emoji to coincide with holidays and special events. The social network started this off with sporting events like the World Cup 2014, NBA tournaments, and more recently with Star Wars emoji for the Star Wars Celebration event back in April, a character for the debut of Taylor Swift's "Bad Blood" music video in May, and emoji to celebrate Ramadan earlier this month. Now the site is giving us special tennis characters in honor of Wimbledon.
Twitter's emoji are officially known as "hashflags," as they are posted simply by typing the hashtag symbol, followed by a corresponding keyword, such as #Stormtrooper during the Star Wars event. For the Wimbledon tournament, Twitter has created four new emoji.
Sneakers ✔️ Racket ✔️ Playlist ✔️ New Twitter Emojis ✔️ #Wimbledon #SeeYouOnTheCourt pic.twitter.com/emt4XwbeeY

— Serena Williams (@serenawilliams) June 26, 2015
They can be used to decorate tweets simply by typing #TheQueue, #TheHill (which stand for Henman Hill), #TheWorld, and of course #Wimbledon for a tennis racket. The emoji were debuted by none other than tennis star Serena Williams in a tweet from her account.
Wimbledon's organizers are also involving social media in a number of other ways, including using apps like Periscope and Meerkat to livestream interviews and other behind-the-scenes footage. Interestingly, they are banning spectators from using these apps, along with selfie sticks.
SOURCE Twitter