UK iPad 2 online delays mean queues the only hope for early-adopters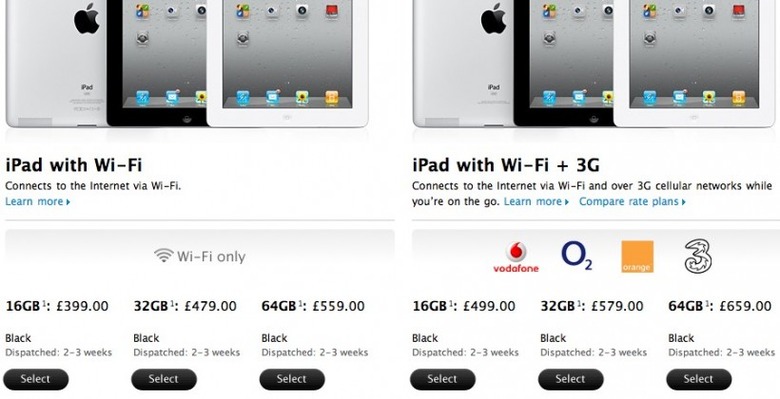 Apple's iPad 2 landed in the UK online store in the early hours of this morning, and as with the Australian and New Zealand releases, out of the gate there's a heavy delay before dispatch. Opt not to queue up in person for your iPad 2, and you're facing a 2-3 week wait before it will ship out; that's regardless of whether you opt for an iPad 2 WiFi or an iPad 2 WiFi + 3G.
We're guessing that Apple is reserving more immediate stock for its stores, which means joining one of the growing queues outside an Apple retail location looks like your only hope if you were desperate for an iPad 2 on launch day. As usual, the company is keeping quiet about stock levels, so there's no telling exactly how many tables are on-hand in each store.
A full 25 countries are getting the iPad 2 today, and it seems Apple is well on its way to another record-breaking sales announcement. If you're still on the fence about the iPad 2, check out the full SlashGear review.