UK 4G spectrum auction closes: All carriers winners but bid totals disappoint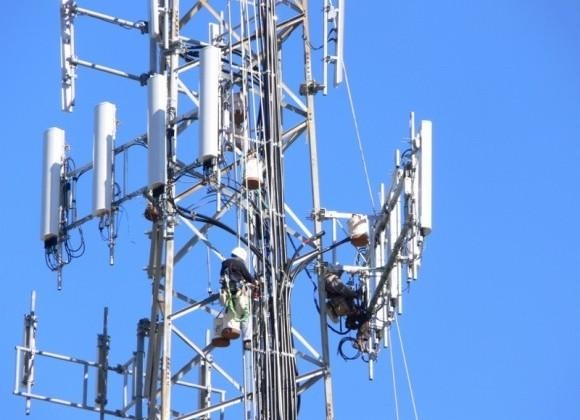 The results of the UK 4G spectrum auction are in, with Vodafone the biggest individual bidder but spectrum acquired by most participants, despite the process falling short of predictions around how many billions would be made. In total, Ofcom raked in £2.34bn ($3.6bn) in bids from Vodafone, Telefonica (O2), Hutchison (Three), Everything Everywhere, and the BT Group subsidiary Niche Spectrum Ventures, less than the original estimates of £3.5bn ($5.4bn).
Vodafone splashed more than $790m on spectrum, including two paired 800MHz chunks, and three 2.6GHz chunks. Everything Everywhere (EE) came in second, spending almost $589m on four chunks (two in 800MHz, two in 2.6GHz), closely followed by O2, which spent $550m for two 800MHz chunks.
That left Three with a £225m spend on two 800MHz chunks, and finally Niche Spectrum Ventures, with £186m on three chunks in the 2.6GHz spectrum. MLL Telecom and HKT (UK) Company failed to acquire any spectrum.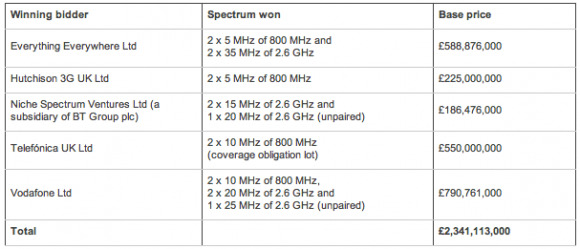 Next up comes the "assignment stage," where the companies bid on where exactly within the bands they've bought their new spectrum will be. In all, 250MHz of spectrum was awarded, which Ofcom points out is roughly equivalent to two-thirds of what radio frequencies are currently in use by operators. That process will begin imminently, Ofcom says.
It shouldn't take long, either, since estimates for the first rival LTE services to take on EE's network in the UK are by spring or early summer 2013. There won't be full roll-outs until 2017, however, so expect patchy 4G concentrating on the larger cities, at least for the foreseeable future.