UK 4G bidders revealed: Vodafone, O2, Three & EE all want airwaves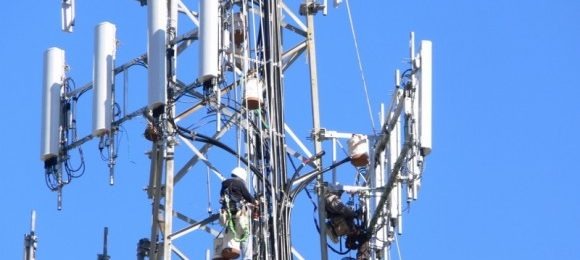 Telecoms regulator Ofcom has announced the seven bidders in the UK 4G spectrum auction, with the process itself set to kick off in January 2013 and networks potentially switching on midway through next year. Vodafone, Hutchinson 3G (aka Three), and Telefonica (aka O2), are all among the bidders, as well as Everything Everywhere which is currently the only UK network to offer commercial LTE service through its EE brand.
HKT Company Limited, MLL Telecom Ltd, and Niche Spectrum Ventures Limited (a BT Group subsidiary) round out the seven candidates. HKT is a subsidiary of PCCW, a Hong Kong based telecoms firm, while MLL Telecom is a UK telecoms company.
On offer are chunks of spectrum in two distinct bands. The 800MHz band – made available when the UK completed its transition from analog to digital TV broadcasting – is more suited to broad mobile coverage, while the 2.8GHz band has speed advantages; together, the new spectrum will increase the UK's mobile capacity by roughly 75-percent, Ofcom suggests, and be capable of catering for heavy use in cities as well as cost-effective, widespread deployment in less populated areas.
Of course, six out of the seven bidders are playing catch-up in 4G. EE launched its LTE network a few months back, though the carrier – a combination of T-Mobile UK and Orange, though neither subsidiary brand offers 4G service itself – has been criticized for the price of its mobile plans. That may well be forced to change when 4G alternatives go live, however.
Ofcom decided to approve EE's early start after deciding the potential benefits to consumers outweighed competition risks to rivals. That decision forced some unlikely partnerships; O2 and Vodafone, for example, have joined forces to partner on 4G infrastructure, though both will operate their own, independent LTE networks.