O2 and Vodafone partner on infrastructure for 4G future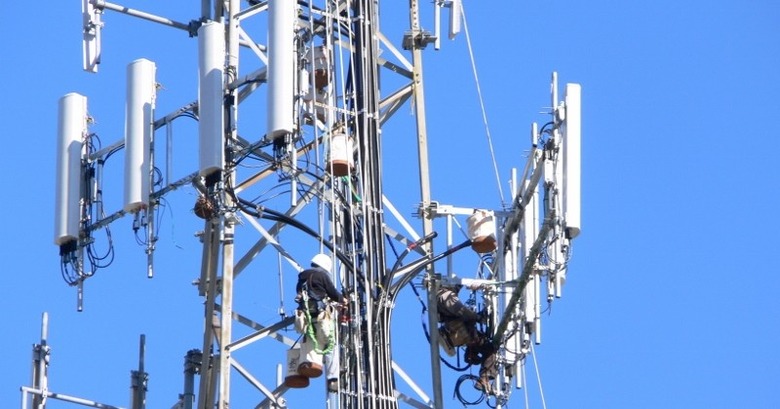 UK carriers
and
have announced a new collaboration on 2G, 3G and 4G infrastructure, which will see the companies pool basic network infrastructure in an attempt to speed LTE's arrival. Under
- which is also expected to save both carriers money in the long run – O2 and Vodafone will each continue running independent spectrum and competing services, sharing maintenance duties for the basic hardware and decommissioning unnecessary base-station sites.
"Under the proposals, both companies will have access to a single grid of 18,500 masts representing an increase in sites of more than 40% for each operator" the carriers say. "The joint venture will also be responsible for the building of new sites needed to extend coverage into rural and remote areas. There will be opportunities for the decommissioning of duplicate sites and, as a result, the two companies expect there will be a more than 10% overall reduction in the total number of sites, in the UK, used by the two operators."
Telefónica UK – O2 parent company – will be responsible for managing and maintaining radio equipment as well as local transmission (connecting to each operator's intelligent backbone network) in the East (including Northern Ireland and most of Scotland), while Vodafone UK will take the same duties in the West (including Wales). Traffic for each network will continue to be carried on each company's own spectrum.
The deal differs from that of the Orange and T-Mobile UK partnership that culminated in the combined Everything Everywhere carrier. There, the merging of the two brands has allowed for
by subscribers, along with an acceleration in LTE plans.
Thanks to the partnership, O2 and Vodafone predict that they could have 98-percent UK nationwide coverage with LTE service by as early as 2015, two years ahead of the regulatory required date. The hope is that Ofcom will see that as good reason to green-light the deal, with finalization tentatively estimated before the end of the year.