UD Replicas to re-release its replica Batman motorcycle suits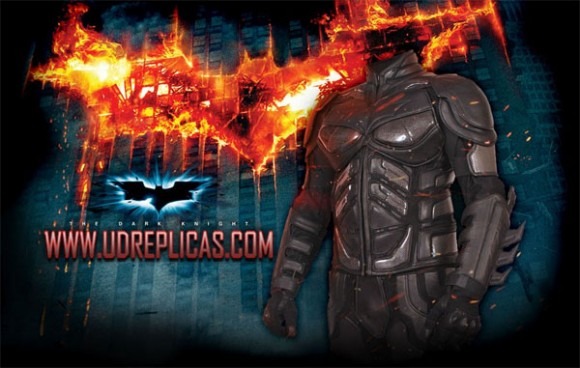 I have talked about the uber geeky and cool motorcycle suits that the UD Replicas company makes before. One of my all time favorites was the Tron suit that came out around the time the film was in theaters. One of the most popular suits of all time for the company was the Batman suit that was based on the newer film The Dark Knight. Those suits have so far sold out in two releases.
The company has announced that if you want your own Batman suit, you will have a short time to order one since they are re-releasing the suit right now. The release is set to coincide somewhat with the film due next summer called The Dark Knight Rises. The suit is a real motorcycle suit that will protect the wearer in the event of a spill on their bike.
It has CE-approved body armor inside, Kevlar plates, and glove liners along with other safety features. The line includes full suits with a jacket, pants, and boots. There are also two stand-alone jackets in the line. The price for a full suit is $998 and the company offers a 3-month payment plan on the site. The re-released suit is limited to 450 units, orders will close on December 9, and a second edition of the Batman Begins suit is on order until October 31 with a Q1 delivery.