Ubuntu Touch to launch developer preview on over 20 more devices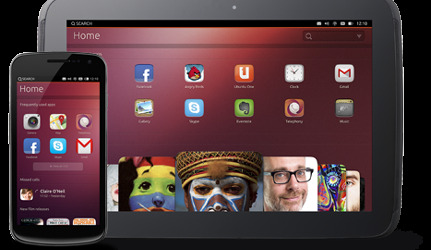 Last week, the Ubuntu Touch developer preview was launched on the Galaxy Nexus, Nexus 4, Nexus 7, and Nexus 10. The preview gave developers and users access to the core and shell apps of the OS, alongside many of your phone's normal features, like cameras, Wi-Fi, and more. The developer preview is of course still full of bugs and issues that make it impossible to use as a daily driver. Canonical also stresses that you're flashing Ubuntu on your device at your own risk, because there is the possibility of bricking your device.
Alongside the devices above, Ubuntu Touch will soon be available for the following devices: Motorola XOOM, more Galaxy Nexus's, Sony Xperia S, Sony Xperia T, Samsung Galaxy S III (international, Verizon Wireless, and AT&T), Huawei Ascend G300, Samsung Galaxy S (GT-I9000), Samsung Galaxy S SCL (GT-I90003), Samsung Galaxy Note, Samsung Galaxy Note II, Samsung Galaxy S II (international), HTC One X, HTC One XL, HTC One X+ (multiple versions), Asus Transformer Infinity, LG Optimus 4x HD, Nexus S, Nexus One, Samsung Galaxy Tab 10.1 Wi-Fi, and the Asus Transformer Pad.
It's surprising to see that Ubuntu Touch will also be ported to aging devices like the Nexus S and the Nexus One, seeing as Canonical stated that a dual-core A9 processor is part of the minimum specs required for the OS. It's ability be compatible with such old hardware does emphasize the efficiency of the OS. Canonical wants to get Ubuntu Touch out to as many devices as possible, and it's all part of Ubuntu's port-a-thon initiative. Ubuntu stated, "We want to port Ubuntu Touch to all kinds of devices," and is asking developers from all around to join in and help.
Ubuntu Touch is a very interesting OS, and it's ability to be compatible with current Android devices does make it a plus in the eyes of the Android community. Canonical plans on launching its first Ubuntu Touch device later this year. In the future, Canonical will release high-end "super phones" as well as entry-level basic phones that will run Ubuntu Touch.
[via Ubuntu]