Ubuntu Converges Mobile And PC With M10 Tablet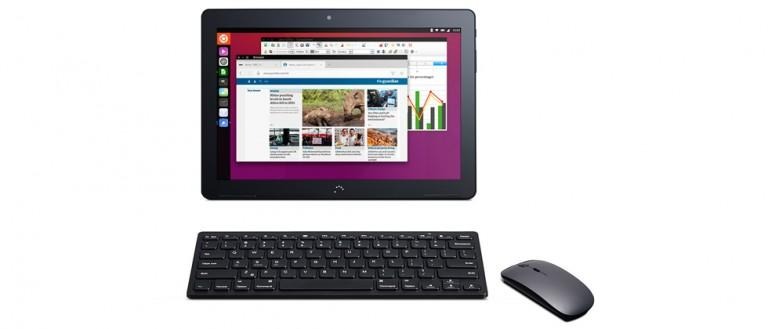 The Aquaris M10 Ubuntu Edition tablet is launched as part of a collection of "converged devices" running Ubuntu OS. They say it'll be dynamic. They suggest it'll look fantastic. This one tablet represents the full Ubuntu experience, including both a "mobile-based full touch interface" and a "true PC experience" on one device. This tablet can act on its own or work with an additional display, as well. Canonical's new series of "converged devices" is being launched alongside Euro partner BQ.
This is the third device to be launched with Ubuntu by the folks at BQ. They've also released the Aquaris E4.5 Ubuntu Edition and Aquaris E5 HD Ubuntu Edition phones.
The Aquaris M19 Ubuntu Edition works with the following specifications right out the gate:
• 10.1 inch multi-touch screen
• MediaTek Quad Core MT8163A processor up to 1.5GHz
• High capacity Li-Po battery (7280mAh)
• Full HD (1080p) camera for super-sharp video recording
• 2GB RAM and 16GB internal memory
• MicroSD slot for extra storage (up to 64GB)
• 8 megapixel camera with autofocus and dual flash
• Frontal speakers
• Micro HDMI port
• Dimensions: 246 x 171 x 8.2mm
• Weight: 470g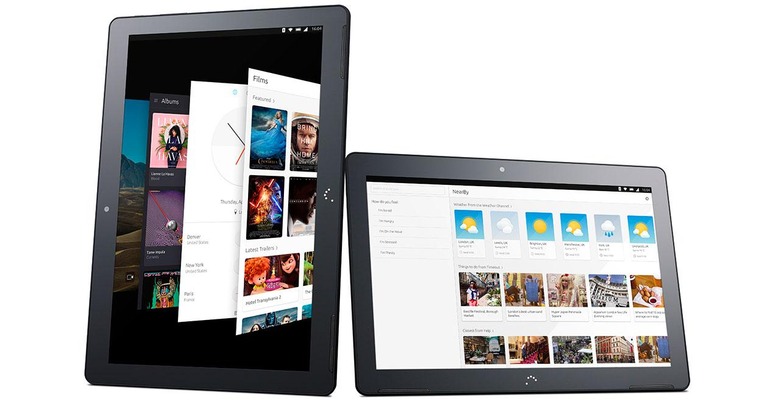 According to Canonical, you'll find the following "convergence" features on this device – and other Ubuntu devices in the future:
• Effortless multitasking and window management;

• Full range of desktop applications and thin client support for mobility and productivity;

• Integrated services with desktop notifications;

• Ability to manage applications and easily organize favored ones for fast access;

• Simple file browsing, file and folder creation and management;

• Responsive applications developed for both touch and point/click input and which re-shape to whichever UI is being displayed;

• Comprehensive system control and access to the underlying OS if required;

• Single application store with a range of compatible third party services;

• Communication from the desktop interface using the phone's telephony and messaging applications;

• All the security, updates, and reliability features appreciated by Ubuntu users worldwide.

What this operating system is meant to do is work on multiple devices. That's the key. The same operating system, sized to fit and function on each different display it'll be working on. Every thing in its right place.
The M10 tablet will be available starting in the second quarter of 2016. We'll likely see other Unbuntu devices launching later this year as well.