Ubisoft details The Division's next free update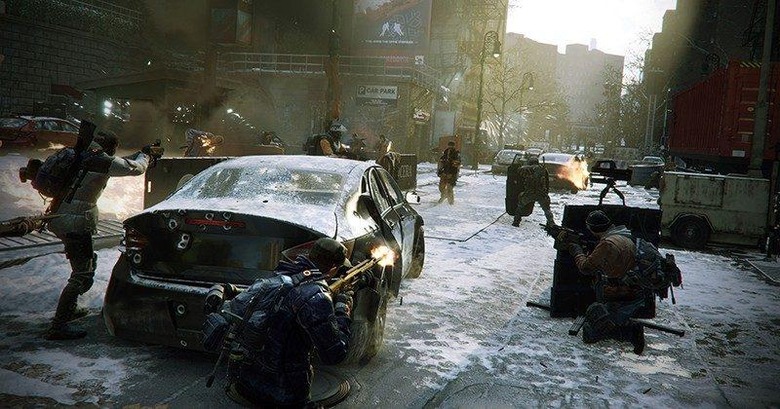 While the last month or so has seen some difficult times in the game world of The Division, mostly in the form of players discovering exploits and developer Massive's controversial decision to punish them, another free content update is landing this week before publisher Ubisoft moves on to the paid DLC releases. Titled "Conflict," update 1.2 will introduce a new enemy challenge, as well as some important changes to the Dark Zone, The Division's multiplayer area where players must fend for themselves against anyone and everyone.
What most players are looking forward to is the new Incursion mission, and Conflict won't disappoint. Called Clear Sky and located in Columbus Circle, this new challenge will have players facing off against Rikers while trying to take control of an anti-air missile site, and in turn free up the skies over Manhattan.
The other new addition for solo and co-op play is the arrival of "high-value targets," or challenging enemies that offer only once chance to be defeated, and within a time limit. Fail, take too long, or die, and you miss out on the chance for some sweet loot. Players can get a list of targets and their details from a HVT officer in their base.
Moving on to the Dark Zone. When players finish in this area, they must summon a helicopter to extract all the rewards they've earned (or stolen from others). Now opposing players have the choice of hijacking this loot during the extraction process, simply by cutting the rope and collecting the gear off the ground. Better keep your guard up the whole time from now on.
Ubisoft says Conflict will also include new sets of gear and equipment for players to add to their collection. The update will the PS4, Xbox One, and PC versions of The Division on Tuesday, May 24th.
SOURCE Ubisoft