'The Division' cheaters face new detection methods, exploit sanctions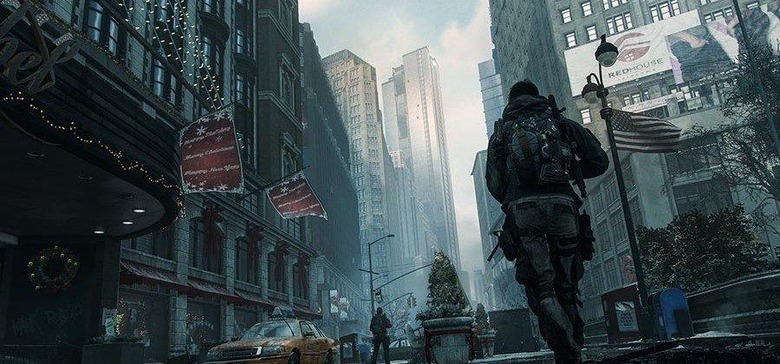 Ubisoft is cracking down on "The Division" cheaters, saying in a statement today that it is strengthening its anti-cheaters efforts to deal with the issue. Gamers have been vocal in their outcry about the issue; to satisfy them, Ubisoft has new cheat detection methods for hunting down a greater number of unfair gamers. As well, Ubisoft says those who are caught cheating will also face a longer first-offense suspension and won't be given a second chance.
Says Ubisoft, players have been vocal about the issue of cheaters in the Dark Zone, and the company says it has heard the complaints "loud and clear." More cheaters will be found using the new detection methods, says Ubisoft; with them, the company has found more cheaters in past few days than it previously did in past weeks.
The next few days are going to see the biggest-yet wave of bans and suspensions, so prepare yourself if you've been cheating. As well, you'll face harsher punishments if you decide to take the risk. Those caught for the first time will get slapped with a 14-day suspension, where as before it had only a three-day suspension.
Cheat a second time and you'll be issued a permanent ban, kicking cheaters out forever. Cheat detection upgrades are underway right now, says Ubisoft. As well, the company says it will start quickly and clearly making gamers aware of exploitable game bugs, and gamers who "repeatedly abuse" those exploits will be sanctioned, with the sanctions varying based on that player's history and the level of abuse they exhibit.
SOURCE: Ubisoft