Uber's massive Volvo order is a big self-driving step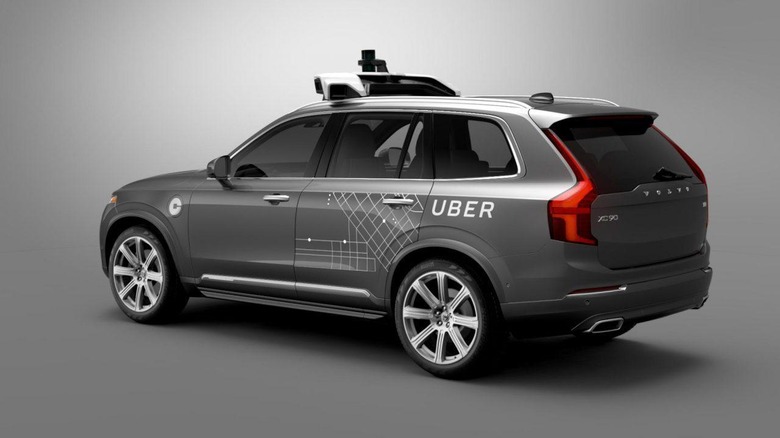 Uber's aspirations for a self-driving fleet of cars are no secret, and today the company took a big step toward realizing that dream. Uber has struck a new deal with Volvo that will see the latter produce tens of thousands of SUVs that Uber will then outfit with its autonomous driving systems. We'll see all of this happen within the new few years, too.
According to a new report from Bloomberg, Uber has placed an order for 24,000 Volvo XC90 SUVs. Bloomberg points out that these cars start at $46,900 at dealers across the US, though it isn't hard to imagine Uber getting some kind of discount for ordering so many at once. Volve is expected to deliver the vehicles between 2019 and 2021, paving the way for Uber to greatly expand its self-driving programs.
This isn't the first time we've seen Uber pair with Volvo. Those same XC90s have been used by Uber in self-driving pilot programs in a few cities around the US, so it would appear that Uber likes what the XC90 has to offer.
This is just the first step in Uber's road to offering a fully autonomous fleet of cars. Uber plans to outfit these XC90s with the core hardware it needs for autonomous driving, augmenting it further as technology becomes more advanced. While we probably won't see an Uber-branded fleet of cars capable of level 5 autonomy for quite some time, that certainly seems to be the end goal for the cars at the center of this massive order.
Of course, the path to Uber's fully autonomous future could be a bumpy one. Uber has had a number of setbacks, whether it's a highly publicized lawsuit with Waymo or losing its license in a certain big city. Regardless, it'll be interesting to see how Uber forges ahead with self-driving technology once these XC90s have been delivered, so stay tuned.