Uber's game is surprisingly fun for something so self-serving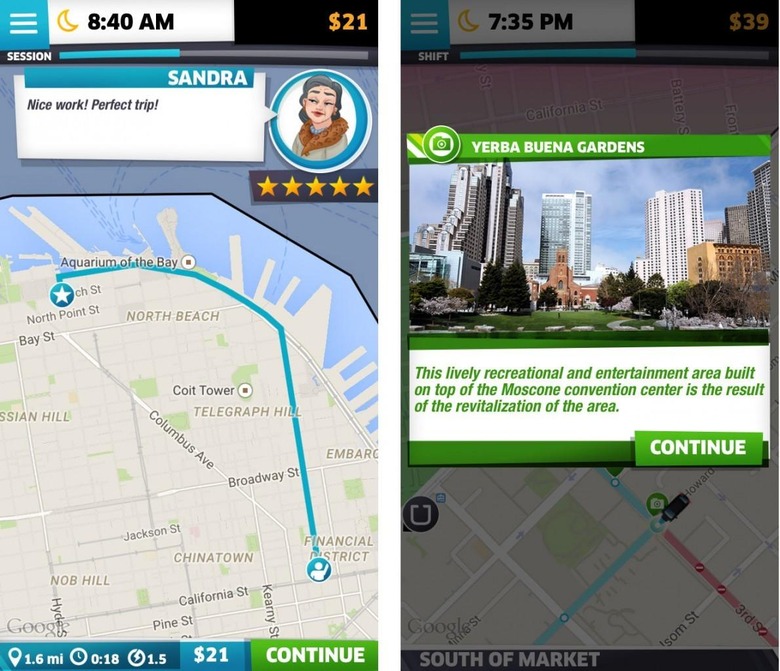 Uber may have built it business around an app, but it's still a surprise to see the company release a game. UberDRIVE, though, is no ordinary iPhone game: it's intended to put you – virtually – behind the wheel of an Uber car, testing things like navigation skills and point-of-interest knowledge along the way. While it may be a freebie, the goal seems pretty clear, to encourage more drivers to sign up to the taxi-disrupter.
That being said, it's not a bad diversion, particularly as a free download. The UI is much like what you'd see in the regular Uber app, only instead of driving – or being driven – around it, you tap to select the most efficient route.
Tapping on an intersection adds it to the route, while traffic throws a virtual spanner in the works. Just as with regular Uber, there are surge-pricing zones – UberDRIVE calls them "hot zones" – with fare multipliers.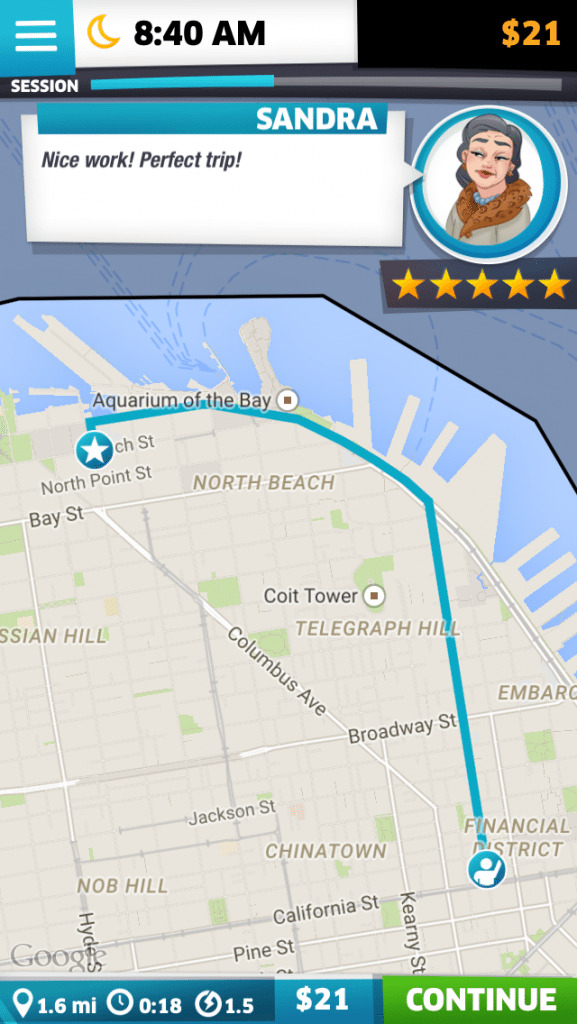 Meanwhile, there are pop-up landmark and point-of-interest cards, with information about things like shopping centers, venues, and sports stadiums. In short, all the places a potential fare might want to go.
As marketing tools go, UberDRIVE isn't the most direct we've seen: after all, Uber hasn't been shy in offering cash incentives for drivers currently with rival ride-sharing and on-demand services to jump ship to UberX. Still, it could well flatter gamers sufficiently that they consider a new career behind the wheel, and Uber has put registration options directly in the game.
Even if you're never going to sign up, it could be a neat way to get to grips with the roads in a new city, though initially it's San Franciso-only. You can find it in the App Store, currently for iPhone only.
MORE iTunes App Store