Uber's demanding new button bakes ridesharing into other apps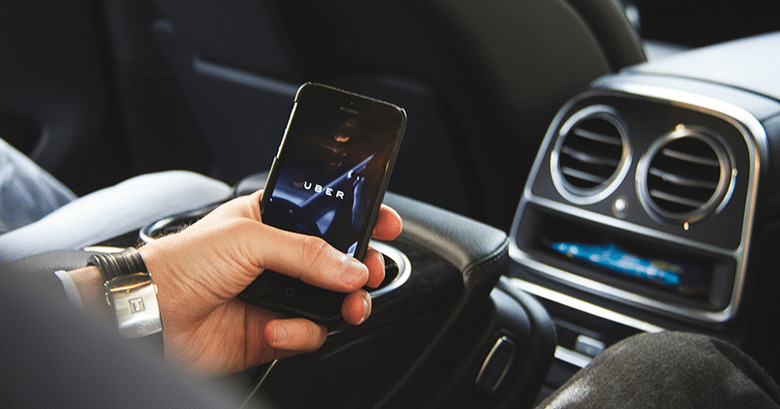 Uber is making it easier for developers to bake summoning a car into their apps more straightforward, and it's hoping striking first will squeeze out rivals. The new Ride Request Button will allow Android and iPhone software to offer speedy access to an UberX or black car, something Uber is pitching as perfect for restaurant listings, entertainment apps, and more.
There's also the promise of a kickback for bringing new users into the Uber family, with a $5 reward for every new signup who's referred through a third-party app.
It's not the first time Uber has offered developers a way to embed its services, but it does claim to be the easiest. Uber integration first showed up in Google Maps, as another option on the public transportation page of navigation options; not long after, the Uber API launched to allow any third-party software a way to add support.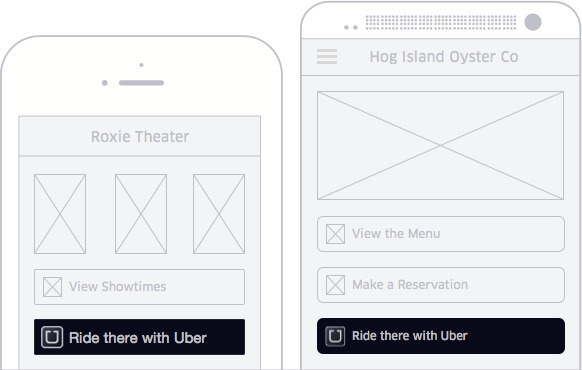 The difference between that and the Ride Request Button, however, is the speed at which it should be able to be included. According to Uber, that's a case of registering for a developer account, loading the new SDK, and then configuring one of the standardized buttons to show up.
In the background, developers will be able to funnel a variety of preferences from the user to Uber, such as type of car, point of origin, and the intended destination.
If you're a keen Uber user then it probably sounds like a win all round, but the company does appear eager to push its rivals like Lyft and other ridesharing services out of the picture in the process.
As TechCrunch observes, a section of the Uber API terms effectively precludes putting the Ride Request Button anywhere in proximity with similar buttons for alternative services.
"You may not use the Uber API, Uber API Materials, or Uber Data in any manner that is competitive to Uber or the Uber Services, including, without limitation, in connection with any application, website or other product or service that also includes, features, endorses, or otherwise supports in any way a third party that provides services competitive to Uber's products and services, in our sole discretion" Uber API Terms of Use
What that basically means is that apps will have to choose between Uber and other transportation options.
VIA TechCrunch
MORE Uber