Uber wants paying driverless cars within 18 months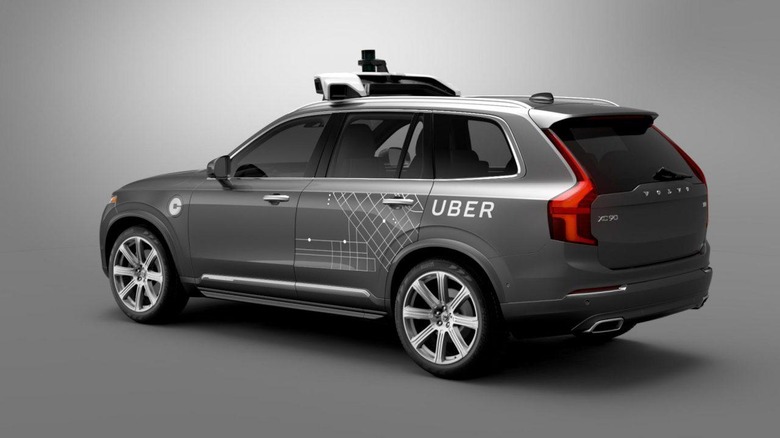 Uber aims to have autonomous cars running a commercial ride-sharing service on the road within eighteen months, its CEO has confirmed today. The company, which is currently embroiled in a legal battle over allegations it copied self-driving technology from Alphabet-owned Waymo, has been testing its driverless vehicles on public roads for some time now.
However, those trials have been fairly low-key in comparison to Uber's traditional business. While some users of the ride-sharing app – in certain cities – may find they get an autonomous car showing up rather than a regular one, such occasions are few and far between. Moreover, there's still a safety driver behind the wheel, just in case.
The goal, chief executive Dara Khosrowshahi told Bloomberg at the World Economic Forum's meeting in Davos, Switzerland today, is to use driverless vehicles to add to Uber's bottom line, and sooner rather than later. Describing the cars, currently based on Volvo SUVs with custom autonomous hardware like sensor boxes mounted on the roof, as one part of a trio of "keys to transport," Khosrowshahi set out a fairly ambitious roadmap.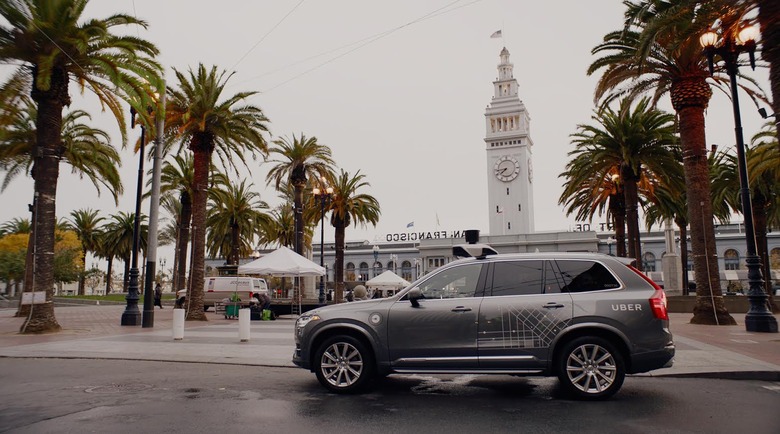 "We think there are three keys to transport and where the industry is going," he said during an interview. "Autonomous, electric, and shared. I don't want to name a specific year but this is a business that the core business, the ride sharing business, can be profitable within three years. We will continue to make very aggressive investments in building out autonomy, because we think that's a terrific opportunity."
"We will have autonomous cars on the road, I believe, within the next 18 months," Khosrowshahi predicted. "Not as a test case, but as a real case out there."
Khosrowshahi was also pressed as to whether he believed that a child born today would ever need to take their driving test. It's a question – or variants on it – which has become a surprisingly popular one among those involved in autonomy, after former Waymo chief Chris Urmson suggested several years ago that he believed driverless vehicles would be commercially viable before his son reached his sixteenth birthday.
"A child born today?" the Uber CEO mused. "No. I don't think so."
It's not been an entirely easy ride for Uber's autonomous project, mind. Aside from the ongoing lawsuit with Waymo – that saw Uber fire its former driverless car chief after he was accused of sneaking Google secrets out from the computer systems of his previous employer – there have also been reports that the company's hardware and software haven't been advancing as fast as could've been hoped. Last year, it also found itself in an embarrassing showdown with the San Francisco city council, after arguing it didn't need a driverless car testing permit then conceding it would indeed apply for one.