Uber trials booking rides by voice call and our irony meters explode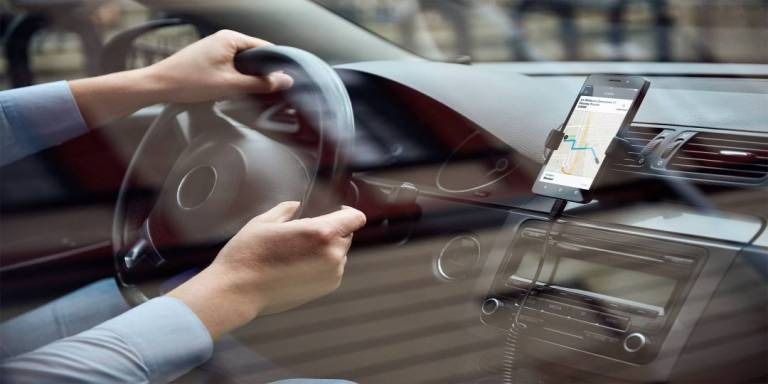 App-based rideshare companies like Uber and Lyft saved us from the nightmare of having to talk to a taxi dispatcher on the phone, so consider it ironic that Uber's big news today is the ability to summon a car through a voice call. The company is testing a new option for booking Uber by voice, with a human operator just like in the good (bad) old days.
For the moment, the service will only be offered in Arizona, while Uber trials it and sees what the response by riders is like. If you've ever booked an Uber for someone – a grandparent or parent, perhaps – who doesn't have a smartphone of their own, the process will be fairly familiar.
Uber has a dedicated number – 1-833-USE-UBER – and the operator on that line will effectively use the app for you. You give your name and address, and they'll be able to advise you on how close the nearest vehicle is, and what sort of fare you can expect to pay. If you've already got an Uber account set up, that fare can be charged directly to an existing payment method.
Those who don't have an account, meanwhile, will be able to set one up when they call in. Either way, you'll get a text message with confirmation that your ride is booked, and another when the driver is nearby. A final message will act as a receipt for the trip.
It's easy to laugh about how the tech world so often goes full circle, and makes new launches out of old technology, but there are legitimate reasons why this could be useful. For a start, Uber – like other similar services – has traditionally required that you have a smartphone in order to install the app. It also demands some degree of app-affinity, in order to navigate it.
That could count it out for some of the groups that might find a ride-hailing service most useful, whether that be because of age, accessibility concerns, or other problems. We're also seeing increasing numbers of people eschewing their smartphone in preference for something more low-tech, figuring that limiting themselves to voice calls and text messages might help cut down on needless digital distractions. Having to give up on services like Uber in the process can be a significant barrier to a decision like that.
All the same, only time will tell whether this is something which pans out as a service Uber expands more broadly, and that'll come down to how many people use it. The company's popularity grew, in no small part, because it bypassed some of the unpredictability of legacy taxi services. While calling a number for a ride may sound old-school in that sense, the fact that you're still getting the rest of what people typically like about Uber may mean it's not quite the retro shift that, on the face of it, it sounds like.