Uber starts its street mapping project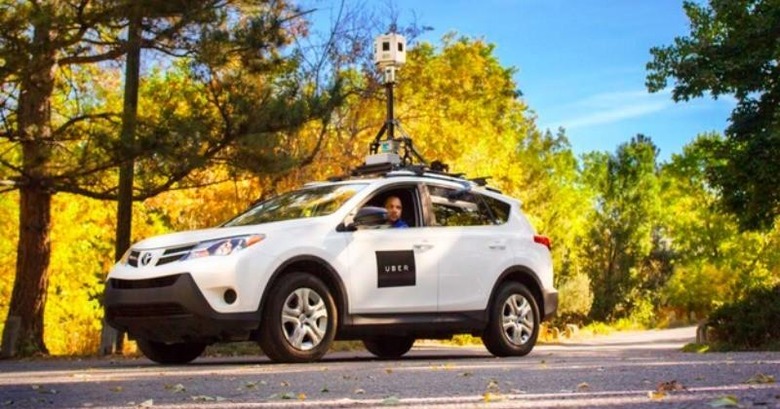 Despite being set back in some countries thanks to state laws and a bit of politics, Uber is forging ahead with what some might see as yet another thing to take issue with the controversial transportation company. Although it isn't exactly a surprise considering it bough the technology from Microsoft way back in June, Uber has apparently given the green light for deploying its Uber "mapping cars" to take shots of roads and highways ala Google Street View, in the hopes of perfecting the art of offering the best driving route.
Last June, Uber acquired a certain portion of Microsoft's Bing business, a deal that included not just maps and employees but 3D street mapping technology. This was after Uber failed to win a bid for Nokia's HERE maps, losing to a consortium of German car makers formed for the exact purpose of preventing a single entity from acquiring the technology.
Uber is now putting that technology to use. One such mapping car has been sighted along the roads of Florence, Kentucky. These are basically cars fitted with totally conspicuous and tall 3D cameras on top. Although different street view maps are already in existence today, most popularly the ones from Google, Uber aims to use the new data to better formulate routes for users. It isn't yet known whether Uber plans to spin this off into a product or sub-product of its own. Currently Uber uses a combination of Google maps and its own routing algorithm.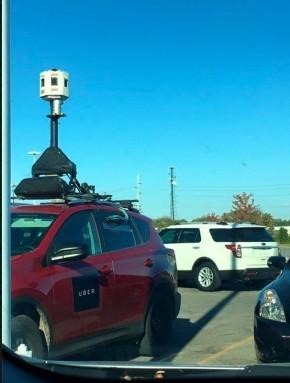 In other parts of the country, Uber has another fleet of mapping cars rolling out. These are limited to roads near Uber's Advanced Technology Centers at Carnegie Mellon in Pittsburgh and near the University of Arizona. Although these cars also collect data for the purpose of refining routing algorithms, the cars use Uber's own proprietary technology instead of what it acquired from Bing. In addition, the data here will be used to feed Uber's autonomous car project, which explains the proximity to affiliated universities.
VIA: BuzzFeed