Uber rolls out in Nairobi, returns to New Delhi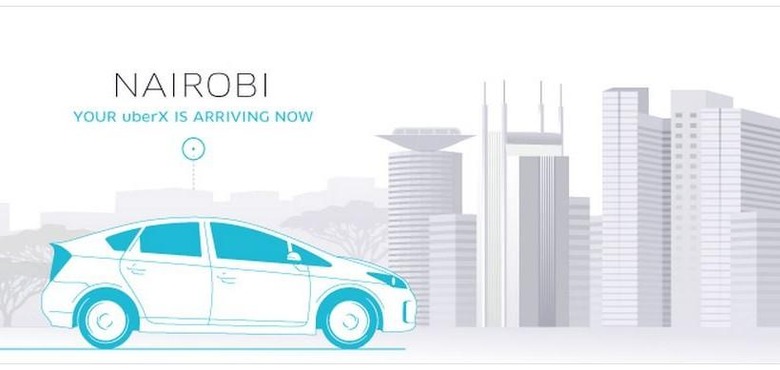 Uber has good news for its faithful users abroad: it has rolled out in a new city and returned to another. Yesterday the ridesharing service announced that is has launched in Nairobi, yet again expanding the number of cities it services with its UberX offering in particular. In addition to rolling out into a new market, Uber also revealed that it has returned to New Delhi, something that follows a ban in the nation after a passenger was raped by a driver.
As far as Nairobi goes, the expansion is about the same as any other new market roll-outs the ridesharing service has had. Rides will have a base fare of KES100 with each minute costing KES 4 and each kilometer costing KES 60. The minimum fare is KES 500. This joins the service's availability in Cape Town, Johannesburg, and more.
The return to New Delhi is a bit more interesting given the backlash Uber experienced there. According to a statement from the ridesharing service, Uber recently applied for the appropriate license to operate through the Radio Taxi Scheme, and it says it is working with the relevant authorities to meet requirements that, among other things, aim to improve safety.
In order to drive for Uber in New Delhi, drivers are being required to undergo a new verification despite having already gone through one in the past. In addition, Uber has tacked independent background checks and reviews of car documentation onto the process, further ensuring that safety is given a prime spotlight.