Uber rides can now be ordered within Google Maps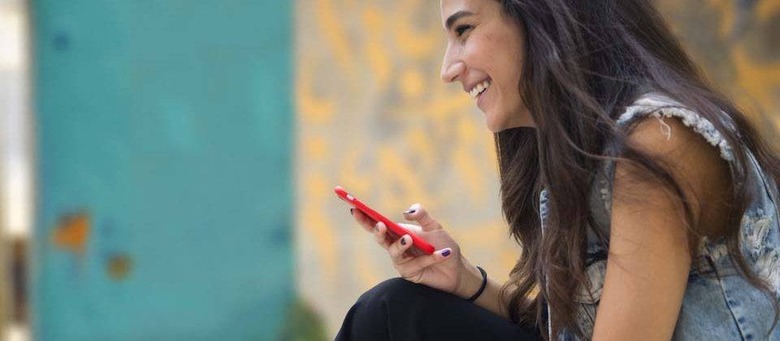 Uber just got much more convenient, assuming you're a Google Maps user, thanks to a new integration with Google's navigation app. Rather than opening the Uber app and copying an address into the destination field, Google users can now find their location using Google Maps, then choose the small ride-hailing icon as the transportation method, enabling travelers to order an Uber car directly within the app.
The video below shows the new integration for Uber specifically, but it works the same way for Lyft, as well. You should download the apps onto your mobile device and set them up before you try this, otherwise you'll have to perform more steps. Once they're added and setup, though, it's as easy as searching for a location with Google Maps.
Once you've selected a place, hit the circle button that pulls up the route options (the one in the bottom right side of the screen). The next page shows the route options but also the transportation methods — you can choose to travel by bus, car, walking, etc. Presently there's another icon, a small image of a person with their arm raised. Tap that and you'll be presented with the ridesharing options.
The image below shows what you'll see the first time you do this. Tapping either of the options pulls up the Uber or Lyft app with all of the details already in place — you just hit the ride request button and the car will be on its way. You should be seeing the feature within Google Maps now.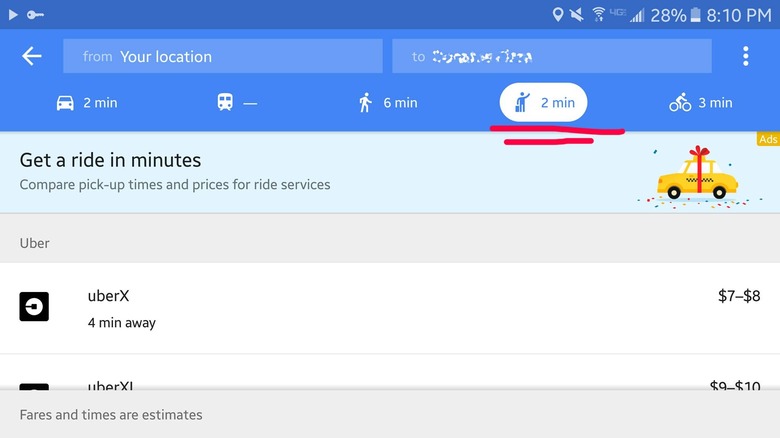 SOURCE: Uber Blog