Google Maps adds Lyft and Gett as ride service options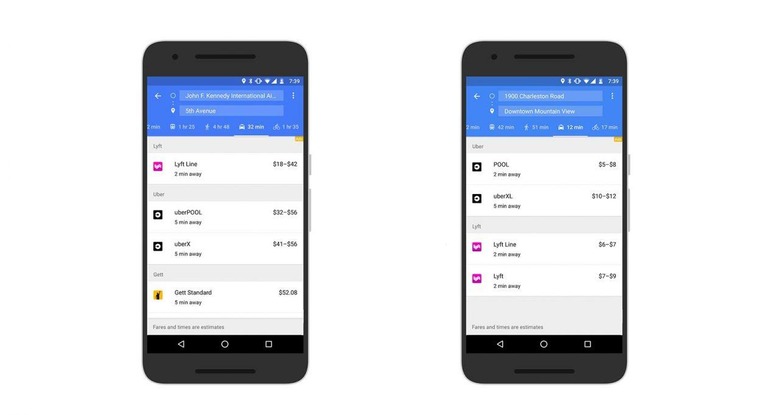 Back in March, Google added a ride services section to Google Maps that presents various ride services with how soon you could take them and about how much they'd cost. The idea is that you probably don't have time to toggle between a bunch of different apps to figure out which transportation method is the fastest — using this ride services tab, you can see in one glance whether it would, for example be faster to take an Uber car or a taxi; or, alternatively, whether one option would be cheaper than another. In a statement today, Google announced it has updated that ride services integration with two new companies.
Starting today, you'll also see options for Lyft and Gett in the ride services tab, assuming you're in the U.S. This brings the options up to nine ridesharing partners across 60 countries, according to Google, though which ones you see will depend on where you're located, of course.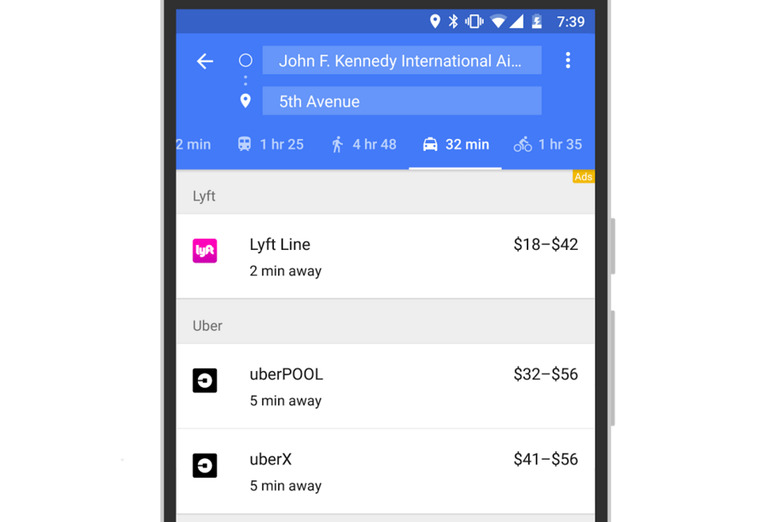 Checking out the ride service options is pretty simple — you put in your address and your destination in Google Maps. Once those are entered, the ride services tab will appear in the same row as the driving/transit/walking/etc options. Tap on it and you'll see whatever ridesharing partners have vehicles available for your needs, about how much the trip will cost on them, and about how long you'll wait for the car to show up.
As the image shows, you'll also see the specific option that is available through that partner — so if UberX is the only thing available from Uber, that's what you'll see, or you may see multiple options like UberX and the company's carpooling service. The same goes for Lyft and Gett. You'll only see Gett options if you're located in New York City, though.
The options have been added to both the Android and iOS apps.
SOURCE: Google